Car Repair After Auto Accident
When you've been the victim of an automobile accident due to someone else's carelessness, getting your car repaired after an auto accident can be challenging.  However, you can often handle your property damage claim with the at fault party's insurance company on your own if you have access to the right information.
Car Accident: What You Are Entitled To Receive
1)  Costs of reasonable, quality repairs
2)  Difference in the value of your vehicle if the value changes because of the accident.  You can check the value of your vehicle at kbb.com or at nada.org
Car Accident: What You Are NOT Entitled To
1)  Recover for the inconvenience of dealing with your property damage claim
2)  Recover for time lost from work as a result of handling the claim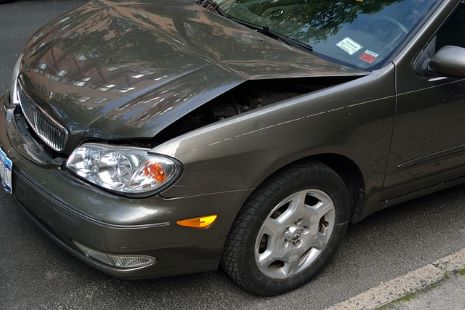 Insurance Company: Who Do I Contact?
To get your car repaired, you will work with a property damage adjuster and/or appraiser form the claims office of either your automobile insurance company or the insurance company for the responsible driver.  You should call and report the claim.  Then, the insurance company will give you a claim number and directions on when and where your car will be inspected. The auto insurance company may also request that you submit repair estimates.
How to Select an Auto Repair Shop
Your choice of auto repair shops is a matter which you can negotiate with the negligent driver's insurance company.  While you have the legal right to select the auto repair shops you prefer, the insurance company is only required to compensate you for reasonable repair costs.  The auto repair shop will determine whether your car is totaled or repairable.
What if the Insurance Estimate is Too Low?
If the estimate given by the insurance company's auto body shop is far lower than the estimate you received from the repair service you prefer:
1)  Ask your auto body shop to discuss the difference between the estimates and the repair process with the insurance adjuster.  You may be able to work out a compromise.
2)  If no agreement can be reached, you can choose to accept the insurance carrier's repair estimate, pay your preferred auto repair shop to get your car fixed and then file a lawsuit against the responsible party, or turn the claim over to your insurance company for recovery under your policy's collision coverage.
If your car was totaled in the accident, see how to handle that claim in the second part of our article here.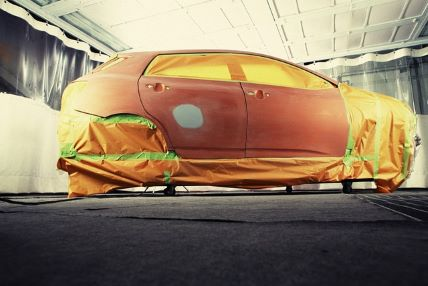 What if the Insurance Company Denies My Claim?
If the insurance company denies your claim, you may want to file an insurance claim with your own insurance company. If you carried collision coverage or comprehensive coverage, you may have coverage on your own policy that would cover the car repairs. Filing a claim with your car insurance company could mean that the repair process could begin sooner and your car repairs would be completed more quickly.
After a claim is filed with your car insurance company, your auto insurance would then obtain a copy of the police report and work with the claims adjuster from the at fault party's insurance company to receive reimbursement for any insurance claim money paid out. This process of filing with your own car insurance company often works to get your car fixed after a car accident much more quickly than waiting to battle it out with the person's auto insurance.
Do I Need a Personal Injury Lawyer?
You may be wondering if you really need an attorney after a car accident. The answer is, it really depends on your individual situation. Some personal injury cases are settled without going to court. However, if the other driver denies responsibility or if the insurance company denies your claim, you may need a law firm to take legal action to get the compensation you deserve after a car accident.
If the insurance company is giving you the run around after a car accident, the Ritchie Law Firm is here to help. The experienced, certified personal injury attorneys at the Ritchie Law Firm will help you make them pay for their recklessness.  DON'T GET HURT TWICE!! We have helped thousands of injured people get the money they deserve.
Contact us by phone at 800-277-6124 or by using our online contact form.
Don't Get Hurt Twice!
You can talk to us for 

FREE
Call today 

800-277-6124

, fill out the form below or
download our 

free ebook 

in the side panel.
800-277-6124
When it comes to hiring a personal injury lawyer, you need someone who is capable of helping you secure the maximum compensation your case is worth. This is why Virginia and West Virginia residents, entrust their legal needs to the team at Ritchie Law Firm PLC. After serving clients for more than 50 years, we have established ourselves as the area's go-to source for effective counsel and representation. Contact us by calling (844)961-2541.
Get Your Free Case Evaluation
"*" indicates required fields