Hit By A Car As A Pedestrian
Pedestrian Fatalities On The Rise In Virginia
Pedestrian accident fatalities are on the rise in Virginia.  WHSV-TV3 in Harrisonburg, Virginia, has gathered information from the Virginia DMV which reports that in 2018, 123 pedestrians died as a result of incidents where they were hit by a car as a pedestrian.  There was very little improvement of that staggering number in 2019. All of these statistics point to the unfortunate news that the incidence of pedestrian accident as well as fatal pedestrian related accidents is on the rise in Virginia.
In 2019, the Central Shenandoah Planning District Commission reported 29 pedestrian-involved crashes with 31 injuries as well as pedestrian deaths.  Regions included in this study were Harrisonburg, Staunton, Waynesboro, Augusta County, Bath County, Rockbridge County, and Rockingham County, and several regions experienced an increase in pedestrian accident.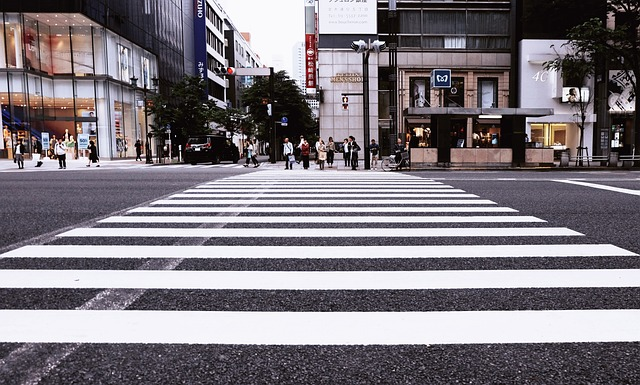 Pedestrian Accident: United States
Unfortunately, Virginia is not alone in the increase of pedestrian accidents and fatalities.  In 2017, a pedestrian was killed every 88 minutes as a result of traffic crashes in the U.S.  Despite such shocking figures in 2017, in 2018, the United States Department of Transportation reported a 3% increase in the number of pedestrian traffic fatalities.
If you or a loved one has been in a pedestrian accident, read on for answers to your questions, as well as advice to help you navigate an injury claim with the insurance carrier.
Causes of Most Pedestrian Accidents
Many pedestrian and vehicle related accidents occur when an at fault driver fails to obey traffic laws, such as engaging in distracted driving and fails to see pedestrians crossing in a crosswalk.
Hit By a Car as a Pedestrian
A pedestrian accident can cause serious injuries. Frequently, in a pedestrian car crash, there is need for the pedestrian to seek medical assistance immediately. Medical treatment rendered in an accident where a pedestrian is hit by a car can include treatment for obvious physical injuries such as:
Broken bones
Traumatic Brain Injury
Lacerations and contusions
Medical services may also be needed for less obvious or "unseen" injuries, such as:
Strained muscles
Visual injuries
Post-traumatic Stress Disorder
Soft tissue injuries
Physical and emotional shock
Those most at risk for pedestrian injuries include older adults and children as well as drivers and pedestrians who are alcohol-impaired.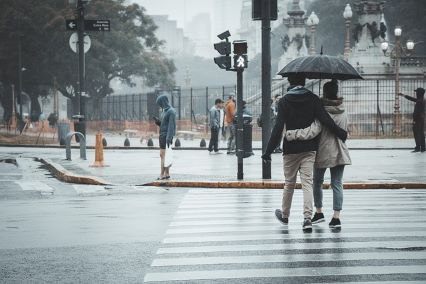 Insurance Company: Pedestrian Car Accident
If you've been involved in a pedestrian accident, your first battle will be getting the medical treatment you need to recover from your severe injuries. Your next battle will be trying to deal with the driver's insurance company to file your personal injury insurance claim.
When a pedestrian is hit by a car, coverage for medical or disability claims will come from the driver or motor vehicle's insurance company and could include coverage for:
medical bills for
lost wages
pain and suffering
The other driver's car insurance may want you to provide a copy of the police report, as well as copies of your medical bills and medical records. The insurance adjuster will also want proof of your lost wages in the form of a letter from your employer or paycheck stubs. In a pedestrian related accident, the insurance adjuster for the negligent driver will also interview the police officer who investigated the crash scene and may try contacting medical personnel.
They may also want a recorded statement to get your side about how the accident happened. We advise our clients NOT to give recorded statements unless we are present at the time of the statement to give professional legal assistance.
Lastly, the other driver's insurance company may want to send you for an independent medical evaluation by a doctor of their choosing. If you've been asked to attend a medical evaluation, you will likely want a qualified personal injury attorney to evaluate your claim and offer advice about how you should navigate the process.
Compensation From Your Own Insurance Company
Health Insurance
If you are covered under a health insurance policy, you will want to make certain that an insurance claim is filed with your health insurance company after a pedestrian car accident. Some health insurance companies will require repayment of any sum it paid for your medical bills upon settlement of your auto insurance claim.
Even though you may have to repay your health insurance company, you still want to send your medical bills to your health insurance company for payment. This step will ensure that you get the medical treatment you need without having to worry about bill collectors calling and asking for payment.
A pedestrian accident out of court settlement claim often takes a while to resolve, especially in pedestrian accidents. In the instance that your case doesn't settle out of court, legal proceedings and going through the court system can drag the claim on even longer, So, submitting your pedestrian accident claims medical costs to your health insurance will ensure that your bills are paid on time without the threat of collections and other financial difficulties.
Your Auto Insurance Policy
Most car insurance policies will provide medical expenses coverage to an insured who is hit by a car while a pedestrian. If you were struck by a car as a pedestrian and you have automobile insurance of your own, check you policy to see if you have medical expenses payments coverage. If you do, it will likely reimburse you for medical expenses up to the limits of the policy. As a result, your auto insurance coverage may be able to provide at least a full medical evaluation and some minimal compensation until you are able to get a pedestrian accident settlement from the other driver's insurance company.
Also, if you were hit by a car as a pedestrian, your own auto insurance will provide coverage if the other driver doesn't have enough liability coverage.
Pedestrian Accidents: Stay Safe As A Pedestrian
What can you do to make sure you stay safe while walking?  Follow Safety precautions that help to protect pedestrians:
 Follow the rules of the road and obey signs and signals, such as "walk now" lights and signals.
 Walk on sidewalks and in a clearly marked crosswalk, whenever they are available. (If there was a crosswalk nearby and you weren't in it when you were hit, you may be determined to have been partly to blame (contributory negligence).
 If there is no sidewalk, walk facing traffic and as far out of the roadway as possible.
 Be alert at all times.  Don't get distracted by electronic devices.
 Cross streets in crosswalks or at intersections.  These are places the other driver will expect pedestrians.
 This is obvious but so important — when crossing streets, look for cars in ALL directions, including those turning left or right.
 Look for a gap in traffic that will allow you to cross safely.
 Cross at well-lit areas and in places where you can see oncoming traffic best.
 Make eye contact with drivers to make sure they see you.  DON'T EVER ASSUME THE OTHER DRIVER SEES YOU!
 If you walk frequently, wear bright clothing and carry a flashlight.
 Avoid drinking and walking!  As with driving, alcohol also impairs the vision and judgment of pedestrians.
Talk To A Pedestrian Accident Lawyer
While crossing the street may seem like a simple process, an accident involving a pedestrian or bicyclist brings with it complex and conflicting laws in Virginia.  See our article on Bicycle and Pedestrian Accidents here.  When such complexities exist, it is important that you seek a free legal consultation with an attorney who is experienced in handling the more severe injuries of injured pedestrian cases.
Pedestrian cases are not the same as accidents involving two vehicles.  Different laws apply.  So, it is extremely important that you seek professional legal assistance. You need someone experienced with this type of law to make sure that your claim is successful.  The lawyer you choose does make a difference.  The attorneys at the Ritchie Law Firm have successfully handled numerous pedestrian cases, helping our clients heal from their injuries and be fairly compensated.  Contact us and we'll give you immediate assistance with a free evaluation of your case, as well as a free consultation where one of our attorneys will advise you of your legal rights.
Know Your Legal Rights!
If you or a loved one has suffered significant injuries as a result of being hit by a car as a pedestrian or bicyclist in Virginia, the Ritchie Law Firm is here to help.  The experienced, certified attorneys at the Ritchie Law Firm have helped thousands of injured victims and their families recover the compensation they deserve after an accident. We have a proven track record of success and and stand as your wall of defense against the insurance company.
Call today for a free consultation – 800-277-6124 or by using our online contact form.
When Your Health And Family Are On the Line
We Go Into

BATTLE

for you!
You can talk to us for

FREE

.
Call today

800-277-6124

, fill out the

form below

or
download our

free ebook

in the side panel.
800-277-6124
Ritchie Law Firm is a personal injury law firm devoted to helping individuals who have suffered serious and catastrophic injuries or lost a loved one as a result of someone else's negligence. Ritchie Law Firm serves all of Virginia, while helping clients in cities and surrounding areas of Harrisonburg, Charlottesville, Staunton, and Winchester also serves clients in West Virginia, including Martinsburg, WV. Besides personal injury cases, the Ritchie Law Firm also serves clients with brain injuries, victims injured by drunk driving, and crashes involving tractor trailers and motorcycles.
Get Your Free Case Evaluation