5 Questions to Ask a Personal Injury Lawyer Before Hiring
Recovering damages for the injuries you've suffered due to someone else's negligence can be quite a challenge. This makes it crucial to hire a personal injury lawyer to help you through the claims process. However, research personal injury attorneys carefully, as they will make all the difference in how smoothly your case goes, as well as your ability to get all the compensation you're entitled to. Before deciding who to work with, ask the lawyer you're thinking about hiring these 5 questions to determine if they're the right fit for your case:
Questions to Ask Personal Injury Lawyer
1. How Long Have You Been Practicing Personal Injury Law?
If you have a particularly high-value claim, it's imperative to work with a personal injury lawyer who has extensive knowledge of personal injury law. Consider how long they've practiced personal injury, as their experience with personal injury claims can play a significant role in the outcome of your case.
2. Do You Have the Time to Devote to My Case?
You want a potential personal injury lawyer who has the time to dedicate to your personal injury case, so it isn't sitting in limbo for a lengthy time. Find out what their current caseload is and how long you can typically expect to wait for a response to your phone calls, emails, and requests for appointments.
You will also want to find out whether the attorney will be available to the phone when you have questions or want to discuss the value of your case. Most personal injury lawyers use paralegals to help manage their cases and convey information to their clients. Paralegals are a vital resource used by many law firms. However, you will want to make sure that you're able to reach your personal injury attorney when the situation warrants it.
3. Do You Have Experience With Cases Similar to Mine?
It's vital to make sure the personal injury attorney has experience working on the same kind of personal injury case you have. Each type of claim is unique and requires special strategies to prove liability. For instance, a car accident case is very different from a products liability case, even though they are both types of personal injury claims.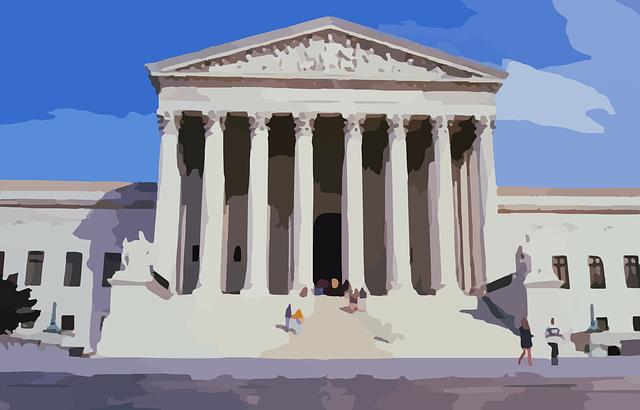 4. What Is Your Success Rate With Settlements vs. Litigation?
Many personal injury cases are settled before ever going to trial, but it's best to hire a lawyer who is skilled in both negotiations and litigation. They should have a track record of success getting their clients a fair settlement in and out of the courtroom. Check out the Ritchie Law Firm's success rate on our Case Results page.
An experienced lawyer who has successfully handled personal injury cases should have a record of obtaining substantial financial compensation for their personal injury clients. You should ask if the personal injury lawyer you are interviewing has ever filed a personal injury lawsuit or served as lead counsel in a personal injury trial.
5. What Are Your Fees?
Obviously, the legal fees a personal injury attorney charges will have an impact on your decision-making process. It's always a good idea to learn their pricing policy upfront, so you know what to expect before any work is put into your case. Personal injury lawyers will usually offer a free initial consultation so you can discuss how their legal representation would work.
Most personal injury attorneys work on a contingency fee basis, which means you pay nothing up front and only pay if the attorney has success with your personal injury claim. If the personal injury lawyer you're talking to doesn't readily volunteer the information, you should ask about the fees charged by the law firm before signing a retainer agreement. A reputable personal injury attorney will always be willing to discuss attorney fees and explain the retainer agreement before you hire them to represent you.
Personal Injury Attorney
If you are researching legal representation for your personal injury accident, call the Ritchie Law Firm or, if more convenient for you, reach out to us by filling out our contact form. We are a team of experienced personal injury lawyers offering a free consultation to discuss the merits of your case.
For many years, we have fought against the insurance company to make sure that our clients get all they are entitled to after being injured in an accident. Accident victims will want to make certain that they get all the medical treatment they need and that their medical bills from the accident are paid by the responsible insurance company. It is unsettling to incur expensive medical costs, lost wages, case related costs, and other out of pocket costs without assurance that you'll get a recovery from the insurance company.
The Ritchie Law Firm is a proven law firm that knows a client's personal injury case worth and value. We handle your personal injury claim from the beginning of the case, paying medical records retrieval fees upfront, through settlement negotiations.
Why Do I Need a Personal Injury Lawyer?
You may be wondering if you really need an attorney after an accident. The answer is, it really depends on your individual situation. Some personal injury cases are settled without going to court. However, if the other driver denies responsibility or if the insurance company denies your claim, you may need a law firm to take legal action to get the compensation you deserve.
If the insurance company is giving you the run around, the Ritchie Law Firm is here to help. The experienced, certified personal injury attorneys at the Ritchie Law Firm will help you make them pay for their recklessness.  DON'T GET HURT TWICE!! We have helped thousands of injured people get the money they deserve.
Contact us by phone at 800-277-6124 or by using our online contact form.
Don't Get Hurt Twice!
You can talk to us for 

FREE
Call today 

800-277-6124

, fill out the form below or
download our 

free ebook 

in the side panel.
800-277-6124
When it comes to hiring a personal injury lawyer, you need someone who is capable of helping you secure the maximum compensation your case is worth. This is why Virginia and West Virginia residents, entrust their legal needs to the team at Ritchie Law Firm PLC. After serving clients for more than 50 years, we have established ourselves as the area's go-to source for effective counsel and representation. Contact us by calling (844)961-2541.
Get Your Free Case Evaluation