Traumatic Brain Injury Resource Guide
Every year in the United States, approximately 2.5 million people suffer from an injury that causes a traumatic brain injury (TBI). TBIs affect every age group and vary in level of severity. A brain injury, whether mild or more severe, is often devastating for the victims and their families. A traumatic brain injury is often a life-altering experience for both brain injury survivors as well as their families and caregivers.
To help support families dealing with traumatic brain injuries, we've put together this resource guide that includes local (Virginia) as well as national resources to assist in dealing with a brain injury.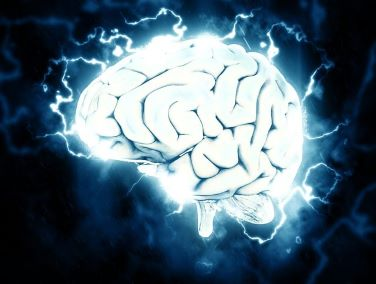 Resources For Brain Injury Survivors and Caregivers
Virginia Brain Injury Resources
1) Brain Injury Services of Southwest Virginia (BISSWVA)
The mission of Brain Injury Services of SWVA is to help children and adults living with traumatic brain injury improve the quality of their lives and reintegrate into family and community. BISSWVA services over 13,000 square miles in 27 counties of Southside and Southwest Virginia, with a central office located in Roanoke.
Contact Info (540) 344-1200
email: info@bisswva.org
2) Virginia Concussive Initiative
The Virginia Concussion Initiative (VCI) supports children and young adults with a brain injury by sharing knowledge and educational resources about best practices following a concussion.
Contact Info: email: vci@gmu.edu
3) UVA Brain Injury Support Group
Brain Injury Support — Third Tuesday of every month — 6:30 – 8:00 p.m.
Where: UVA-HealthSouth Rehabilitation Hospital, 1st floor conference room
Contact: 434.969.4597
4) Synapse at Virginia Tech
Support group for students and others in the community living with brain injury on the First and Third Wednesdays of the month at 7 pm until.
Where: Surge Space Building, Turner Street Northwest, 210 Drillfield Dr, Blacksburg, VA 24060
email: jennifera21@vt.edu
Contact Info: 858-519-2736
5) Brain Injury Association of Virginia
The Brain Injury Association of Virginia offers a database of support groups, therapists, health care services, health care providers, rehabilitation research and providers, mental health services administration, attorneys and more that offer assistance or services to traumatic brain injury sufferers.
https://www.biav.net/resource-directory/sentara-norfolk-general-hospital/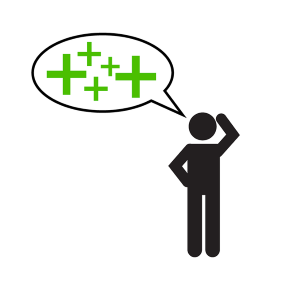 6) Carilion Inpatient Brain Injury Rehab
Carilion offers a complete package of care for brain injury victims following the National Academy of Medicine guidelines for treating the whole patient and their long term care, including:
Multidisciplinary rehabilitation following a brain injury
Continued evaluations by health care professionals during the recovery process to determine risks and decline in health and function
Care (or referral services) to treat other health concerns such as mental health disorders
Assistance with social needs and human services, such as return to work.
7) Neurorestorative
Neurorestorative assists adults, adolescents and children with acquired brain injury, spinal cord injuries, and other debilitating health conditions to rebuild their lives and increase their independence. Neurorestorative also offers assistance to military service members and veterans recovering from a brain injury.
8) Brain Injury Association of America (BIAA)
BIAA is a leading organization that provides support, resources, and advocacy for individuals with brain injuries. They offer a range of free resources, including fact sheets, webinars, support groups, and a helpline. Visit their website at https://www.biausa.org/ for more information.
9) Centers for Disease Control and Prevention (CDC)
The CDC offers a wealth of information on traumatic brain injury, including educational materials, prevention strategies, and resources for healthcare professionals. Their website provides free access to fact sheets, research articles, and online training modules. Visit their TBI webpage at https://www.cdc.gov/traumaticbraininjury/index.html.
10) Model Systems Knowledge Translation Center (MSKTC)
MSKTC is a resource center funded by the National Institute on Disability, Independent Living, and Rehabilitation Research (NIDILRR). They provide free consumer-friendly information and resources for individuals with brain injuries and their families. Their website (https://msktc.org/tbi) offers factsheets, guides, videos, and a searchable database of research articles.
11) BrainLine
BrainLine is a comprehensive resource for individuals affected by TBI, including survivors, families, and professionals. They offer a range of free resources, such as articles, videos, webcasts, and an online community for sharing experiences. Visit their website at https://www.brainline.org/ for access to their resources.
12) National Resource Center for Traumatic Brain Injury (NRCTBI)
NRCTBI provides free resources and information on traumatic brain injury. They offer fact sheets, publications, and online learning modules for individuals, families, and professionals. Their website (https://www.tbinrc.com/) also includes links to state-specific resources and support groups.
13) Traumatic Brain Injury Model Systems (TBIMS)
The TBIMS program, funded by the National Institute on Disability, Independent Living, and Rehabilitation Research (NIDILRR), consists of several research centers across the United States. These centers conduct research and provide free resources on traumatic brain injury TBI rehabilitation and community integration. Visit their website (https://www.tbindsc.org/) to find a list of TBIMS centers and access their resources.
14) Veterans Health Administration (VHA)
The VHA provides specialized services and resources for active duty military service members and veterans with traumatic brain injuries. They offer comprehensive healthcare, rehabilitation programs, referral services, and support services. Visit the VHA website (https://www.polytrauma.va.gov/) for more information and access to their resources.
15) Personal Injury and Social Security Disability Benefits Lawyers
Personal injury and Social Security disability attorneys can help you obtain disability benefits for a permanent disability. If the TBI was caused by the negligence of another party, a personal injury attorney can help obtain a recovery for their carelessness.
Your Team for Your Traumatic Brain Injury
If you or a loved one has suffered a brain injury due to someone else's negligence, it's important to seek legal representation from an experienced accident lawyer right away. A brain injury case is complex and a lawyer who regularly handles minor car accident cases will not necessarily be equipped to handle the more significant brain injury case. You will need to make certain the attorney you choose has experience with cases involving brain injuries.
The aftermath of an accident involving a brain injury can be overwhelming and stressful, and you need an experienced brain injury lawyer on your side to fight for your rights and help you navigate the complex legal system. Don't wait to take action and don't let insurance companies take away what is rightfully yours. Contact the Ritchie Law Firm today for a free case evaluation and begin the process of getting the compensation you deserve.
Contact the Ritchie Law Firm by phone at 800-277-6124 or by using our online contact form.
Don't Get Hurt Twice!
You can talk to us for

FREE
Call today

800-277-6124

, fill out the

form below

or
download our

free ebook

in the side panel.
800-277-6124
Ritchie Law Firm is a personal injury law firm devoted to helping individuals who have suffered serious and catastrophic injuries or lost a loved one as a result of a tractor trailer accident. Ritchie Law Firm serves all of Virginia, while helping clients in cities and surrounding areas of Harrisonburg, Charlottesville, Staunton, and Winchester also serves clients in West Virginia, including Martinsburg, WV.
Get Your Free Case Evaluation
"*" indicates required fields