What is the Virginia Car Accident Statute of Limitations?
If you've been injured in a car accident, your primary focus on is recovering from your injuries. But, besides dealing with your personal injuries, figuring out how to pay your medical expenses and get your property damage repaired, you'll also need to report your car accident to the at fault party's insurance company and be mindful about when the statute of limitations will run on your claim. It's a lot to deal with, especially when you are in pain and trying to recover from your injuries. The last thing you want to worry about is reporting your claim and figuring out the Virginia car accident statute of limitations. But, knowing what deadlines apply to your car accident claim is of utmost importance.
Report Your Car Accident Claim
As soon as possible after the accident, you'll want to report your car accident to the insurance company for the at fault driver. The insurance company will want to know the date and time of the accident, the place where the vehicle accident occurred, how it happened and if there were any injuries.
It is very important to understand that reporting the incident to the insurance company for the at fault party does NOT protect your statute of limitations. Filing a claim with an insurance company is NOT the same as filing a lawsuit for your car accident.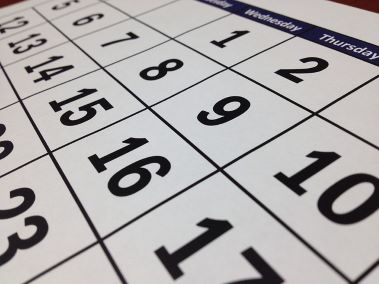 What is a Statute of Limitations?
A statute of limitations in an injury case is basically a deadline by which a lawsuit must be filed to preserve your injury claim. A statute of limitations is intended to make certain that lawsuits are filed within a reasonable time limit so that potential defendants won't be caught off guard by a surprise lawsuit many years down the road.
Virginia Car Accident Statute of Limitations
**IMPORTANT: Please be advised that the information that follows is not to be construed as legal advice. Statutes of limitation can be very complex matters and are best interpreted by an experienced car accident lawyer who can give you guidance about the statute of limitations specific to your car accident case or wrongful death case.
The Virginia statute that discusses statutes of limitation in personal injury cases is Va. Code section 8.01-243. This Virginia law says that in most cases a lawsuit must be filed within two years of the date of the accident in car accident cases to protect claims for Virginia vehicle accidents.
There are exceptions to the Virginia vehicle accidents statute of limitations that may extend the time for filing of a lawsuit. Virginia statute 8.01-243 allows for an extended time period to file a lawsuit in the following cases:
If an injured party is in a coma or physically or mentally incapacitated. In this case, the two year statute of limitations may be extended or "tolled" until the injured party is physically or mentally capable of pursuing a legal claim and filing a lawsuit.
If the injury victim is a minor at the time of the accident, the Virginia car accident statute of limitations begins running on their 18th birthday. So, an injury victim who is under 18 at the time of an accident will, in most cases, have two years from the date of the accident to either wrap up settlement negotiations for their case or file a car accident lawsuit.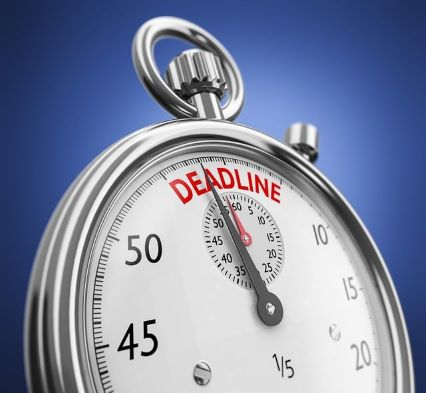 Other Important Filing and Notice Deadlines
It is important to be aware that there may be shorter timelines than the typical two year statute of limitations for filing a notice to a government agency or other government-related entity. Failing to file a "Notice" with the government entity involved within the specified time period may prohibit you from pursuing an injury claim arising from a car accident. Again, to ensure that you don't miss an important filing deadline, it is best to consult with a car accident attorney who is knowledgeable about the Virginia car accident statute of limitations and other filing deadlines for car accidents.
Car Accident Attorney: Don't Wait to File Claim!
Many injured people wait too long to contact the insurance company for compensation or to seek advice from an experienced attorney about timelines to file a lawsuit. As time passes after an accident, evidence is often lost and memories about the events surrounding the collision fade. Police officers, including state police, typically keep their notes about an accident for only a short period of time. So, it's important to obtain any evidence and notes they have as soon after the accident as possible.
Serious injuries from a car accident often take a long time to heal. Consulting with an experienced injury attorney as soon after the accident as possible will be in your best interest, so that the attorney can advise you on deadlines to file a lawsuit in Virginia courts, preserving evidence in your case, identifying all drivers involved in the collision and identifying whether criminal charges were filed, and obtaining a fair settlement that will include compensation to cover your medical expenses, lost wages and get you back to your former daily life.
Most personal injury attorneys offer a free consultation and will give advice about Virginia's statute governing filing deadlines and other requirements. If you've been injured by negligence caused by the other driver, your best course of action is to contact a Virginia attorney with dedicated representation to personal injury victims as soon as you are able.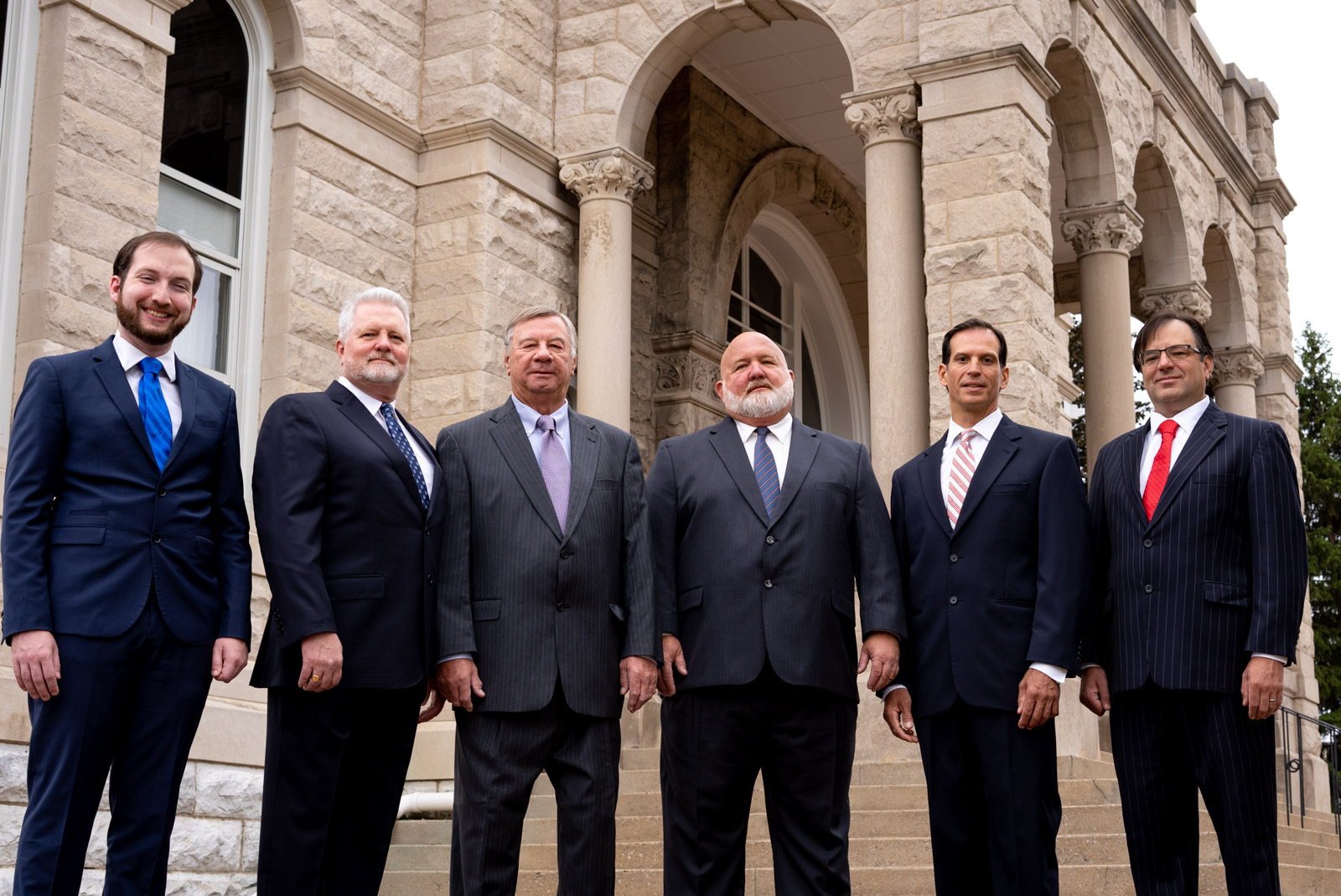 Virginia Car Accident Statute of Limitations: Experienced Car Accident Lawyer
If you are researching legal representation for your personal injury accident claim, call the Ritchie Law Firm or, if more convenient for you, reach out to us by filling out our contact form. We are a team of experienced personal injury lawyers offering a free consultation to discuss the merits of your case.
For many years, we have fought against the insurance company to make sure that our clients get all they are entitled to after being injured in an accident. Accident victims will want to make certain that they get all the medical treatment they need and that their medical bills from the accident are paid by the responsible insurance company. It is unsettling to incur expensive medical costs, lost wages, disability, case related costs, and other out of pocket costs without assurance that you'll get a recovery from the insurance company.
The Ritchie Law Firm is a proven law firm that knows a client's personal injury case worth and value. We handle your personal injury claim from the beginning of the case, paying medical records retrieval fees upfront, through settlement negotiations.
Do I Need a Personal Injury Lawyer: Virginia Car Accident Statute of Limitations

You may be wondering if you really need an attorney after an accident. The answer is, it really depends on your individual situation. Some personal injury cases are settled without going to court. However, if the other driver denies responsibility or if the insurance company denies your claim, you may need a law firm to take legal action to get the compensation you deserve.
If the insurance company is giving you the run around, the Ritchie Law Firm is here to help. The experienced, certified personal injury attorneys at the Ritchie Law Firm will help you make them pay for their recklessness.  DON'T GET HURT TWICE!! We have helped thousands of injured people get the money they deserve.
Contact us by phone at 800-277-6124 or by using our online contact form.
Don't Get Hurt Twice!
You can talk to us for 

FREE
Call today 

800-277-6124

, fill out the form below or
download our 

free ebook 

in the side panel.
800-277-6124
When it comes to hiring a personal injury lawyer, you need someone who is capable of helping you secure the maximum compensation your case is worth. This is why Virginia and West Virginia residents, entrust their legal needs to the team at Ritchie Law Firm PLC. After serving clients for more than 50 years, we have established ourselves as the area's go-to source for effective counsel and representation. Contact us by calling (844)961-2541.
Get Your Free Case Evaluation
"*" indicates required fields