How Can a Traumatic Brain Injury Lawyer Help My Case?
An injury that causes a traumatic brain injury (TBI) can be devastating. Very often, the symptoms of a traumatic brain injury can be lasting and may involve months, or even years, of treatment and rehabilitation. If you've suffered a traumatic brain injury due to the negligence of another person, you will likely have questions about medical treatment, rehabilitation options, and the value of your claim. A free consultation with a Virginia traumatic brain injury lawyer is a no risk option to get the information you need.
Traumatic Brain Injury Versus Non Traumatic Brain Injury
The Brain Injury Association of Virginia describes two major types of brain injuries:
Traumatic Brain Injury
Non Traumatic Brain Injury
Non traumatic brain injuries frequently occur as a result of a specific health problem, such as a stroke, oxygen deprivation, infections, tumors, etc. This type of brain injury can cause permanent brain damage and severe symptoms.
A traumatic brain injury, on the other hand, is caused by an external force or head trauma that impacts the brain and causes a head injury. Such an injury causes an interruption in the normal processing of the brain. Traumatic brain injuries can be either open or closed brain injuries. A closed head injury is a serious injury that occurs when there is damage caused by movement of the brain inside the skull. Open head injuries are caused when there is an open head wound or penetrating injury that can occur when an object enters the brain.
Traumatic Brain Injuries: Severity
While some traumatic brain injuries are relatively mild, still others can be severe and long lasting. Mild TBI diagnoses and symptoms may include:
mild concussion
mild headache
lightheadedness
On the other hand, symptoms and common signs of a more severe and serious traumatic brain injury may include:
loss of consciousness
dizziness
headache that doesn't go away
blurred vision or double vision
speech problems like struggling to come up with words or speak them
memory loss
mood swings
depression and anxiety
skull fractures
prolonged vegetative state
Common Causes of Brain Injuries
A brain injury is usually caused by head trauma, such as a bump or violent thrusting motion of the head. Additionally, a brain injury can be caused by various types of traumatic accidents, such as:
motor vehicle accidents
tractor trailer accidents
slip and fall accidents
workplace accidents
medical malpractice, or other medical negligence, such as birth injuries
other forms of accidents where the brain suffers a blow or shaking
Some accidents are serious enough to cause brain injury related deaths.
When Should I Hire a Virginia Brain Injury Attorney?
Because traumatic brain injury cases can be complex and have devastating consequences, it's important for brain injury victims to seek legal services as quickly as possible. In Virginia, TBI victims typically have two years from the date of the injury to file suit in a traumatic brain injury case. Please note, that there are factors which may change the statute of limitations filing date. As a result, you should seek advice from a Virginia brain injury lawyer as soon as possible.
TBI cases can be quite complex because often they may involve substantial medical expenses, lost wages, a loss of future earning capacity, as well as permanent damage to the brain and other parts of the body.
A severe brain injury will require more immediate legal attention, since you will want a Virginia brain injury attorney working to help you navigate the medical treatment process as well as taking the lead on all communication from the insurance company.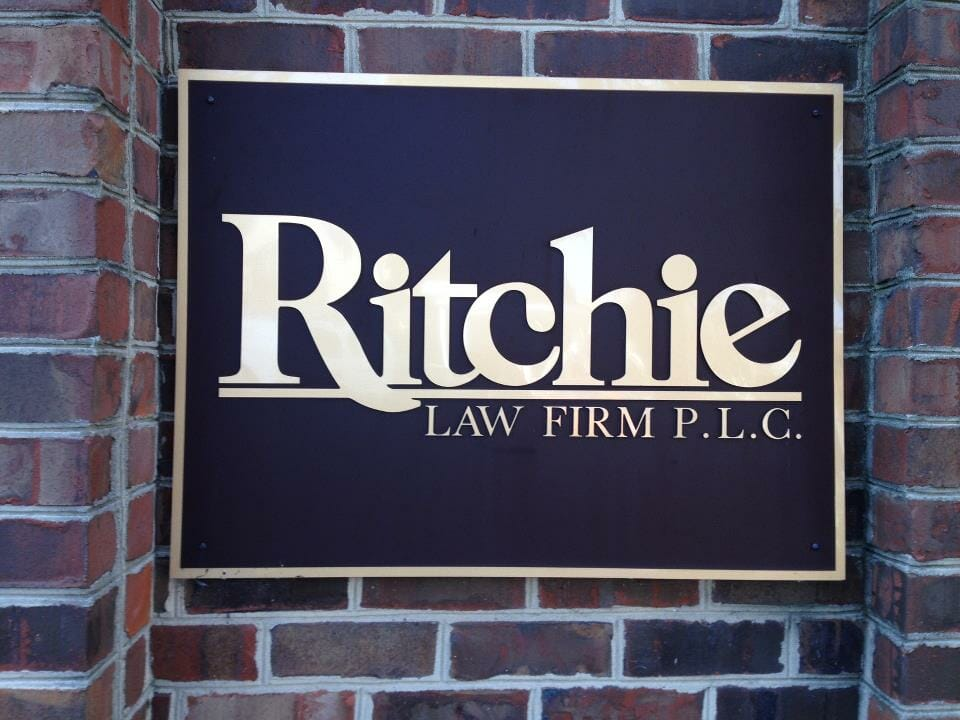 Your Team for Your Traumatic Brain Injury: Virginia Brain Injury Lawyer
If you or a loved one has suffered a brain injury due to someone else's negligence, it's important to seek legal representation from an experienced accident lawyer right away. A brain injury case is complex and a lawyer who regularly handles minor car accident cases will not necessarily be equipped to handle the more significant brain injury case. You will need to make certain the attorney you choose has experience with cases involving brain injuries.
The aftermath of an accident involving a brain injury can be overwhelming and stressful, and you need an experienced brain injury lawyer on your side to fight for your rights and help you navigate the complex legal system. Don't wait to take action and don't let insurance companies take away what is rightfully yours. Contact the Ritchie Law Firm, your Virginia brain injury attorney, today for a free case evaluation and begin the process of getting the compensation you deserve.
Contact the Ritchie Law Firm, your Virginia brain injury lawyer, by phone at 800-277-6124 or by using our online contact form.
Don't Get Hurt Twice!
You can talk to us for

FREE
Call today

800-277-6124

, fill out the

form below

or
download our

free ebook

in the side panel.
800-277-6124
Ritchie Law Firm is a law firm comprised of Virginia brain injury lawyers helping individuals who have suffered serious and catastrophic injuries or lost a loved one as a result of a brain injury. Ritchie Law Firm serves all of Virginia, while helping clients in cities and surrounding areas of Harrisonburg, Charlottesville, Staunton, and Winchester also serves clients in West Virginia, including Martinsburg, WV.
Get Your Free Case Evaluation
"*" indicates required fields