Can You Get Compensation for Emotional Distress after a Car Accident?
Many times the emotional distress an injured person suffers after a car accident can cause more long-term damage than the physical injuries. Many physical injuries, such as broken bones and soft tissue injuries can heal with time. But, emotional distress in car accidents can last even after an accident victim's physical injuries have healed. So, is it possible to get compensation for emotional distress damages after a car accident in Virginia?
What is Emotional Distress and How is it Defined in Virginia?
In Virginia, an emotional distress claim involves a diagnosis of severe mental anguish with symptoms including:
Anxiety disorder
Depression
Uncontrolled crying
Irritability
Panic attacks
Headaches
Body aches
Stomach issues/pain
Difficulty Sleeping
Inability to concentrate or make decisions
Substance Abuse
These symptoms can greatly impact the daily life of a car accident victim who has suffered serious injuries.
Physical Injuries
In Virginia, most personal injury claims seek to recover compensation for physical injuries along with an accompanying pain and suffering claim. While many car accident victims only suffer physical bodily injuries, there are many more who also suffer mental injuries as well.
Even though many accident victims may suffer from mental and emotional trauma as a result of their car accident, they fail to seek help from a mental health professional to document and treat their emotional distress.
The Emotional Impact of Car Accidents
It is obvious that a car accident can cause emotional distress and affect an accident victim's life overall, including their emotional and mental health. Many times, a car accident victim who has suffered emotional distress may be diagnosed with Post Traumatic Stress Disorder or other traumatic brain injury and often will exhibit some of the following signs and symptoms:
Fear of driving
Social Isolation
Sleep disturbances
Behavioral Changes
Poor performance at work or school
Impulse control
Personality changes
These issues present emotional challenges following a car accident that can leave the victim debilitated.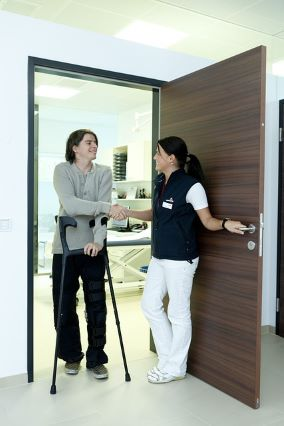 Emotional Trauma: How to Prove Emotional Distress
Virginia has provisions that allow for lawsuits to be filed to sue for emotional distress. In Virginia, you can recover for emotional distress with a claim for negligent infliction of emotional distress after the occurrence of traumatic events.
Even though many accident victims decide not to seek mental health treatment for their emotional distress, to recover compensation in a Virginia lawsuit for negligent infliction of emotional distress (known as non economic damages), you must prove the following:
A physical impact to the vehicle in which you were riding with a physical injury;
After the physical impact and injury are proven, you can establish emotional distress by inferring mental anguish from the physical injury; in this case, no direct proof of emotional distress damages is required;
If you have scarring or deformity that was caused by the car accident, you may be entitled to additional compensation for emotional distress damages.
Proving Emotional Distress with Medical/Psychological Treatment
A claim for emotional distress without a physical injury can be difficult to win without a diagnosis sufficient proof of emotional anguish from a medical provider, such as a family practitioner or psychiatrist, or licensed therapist. The following sources are often considered acceptable by an insurance company or civil court:
A medical diagnosis indicating psychological injuries or a diagnosis confirming physical symptoms, such as migraines, ulcers, etc., that may be linked to emotional distress. This information is often documented in medical records, but sometimes a lawyer must request the diagnosis directly from the medical professional.
If you saw a therapist after your car accident, the medical records from the therapist will be useful in establishing distress after a car accident and may help you to pursue compensation for emotional distress.
Expert testimony: At times, especially in cases of a serious car accident, it may be necessary to hire an expert witness, such as a psychiatrist or psychologist, to provide testimony about your mental condition following the car accident.
Personal Account: Your own personal account of the emotional harm caused by the car accident will be helpful to determine how the crash affected you mentally. An experienced car accident attorney will often recommend that their clients keep a journal to detail both physical pain as well as emotional suffering. However, while journaling is recommended, keep in mind that this type of evidence is not a persuasive as testimony from an expert witness.
Talk to a Virginia Emotional Distress Lawyer
If you've been involved in a car accident and now suffer emotional distress as a result, you will want to talk with a personal injury lawyer who is experienced in handling these types of claims. Emotional distress claims are unlike physical injuries claims and aren't the typical personal injury claim with pain and suffering.
To make certain your medical bills and lost wages are paid for your emotional distress, you will need an attorney who is willing to fight to seek compensation for emotional distress and pursue compensation this this injury. That lawyer needs to be prepared to file a lawsuit for your car accident claim and sue for emotional distress that result form car accident claims.
Make certain that you receive the maximum financial compensation available for your emotional distress claim. If you've been involved in an automobile accident and have suffered emotional distress, the insurance company may not want to pay for your medical expenses for your psychological symptoms.
If the insurance company is giving you the run around, the Ritchie Law Firm is here to help. The experienced, certified personal injury attorneys at the Ritchie Law Firm will help you make them pay for their recklessness.  DON'T GET HURT TWICE!! We have helped thousands of injured people get the money they deserve.
Contact us by phone at 800-277-6124 or by using our online contact form.
Don't Get Hurt Twice!
You can talk to us for 

FREE
Call today 

800-277-6124

, fill out the

form below

or
download our 

free ebook 

in the side panel.
800-277-6124
When it comes to hiring a personal injury lawyer, you need someone who is capable of helping you secure the maximum compensation your case is worth. This is why Virginia and West Virginia residents, entrust their legal needs to the team at Ritchie Law Firm PLC. After serving clients for more than 50 years, we have established ourselves as the area's go-to source for effective counsel and representation. Contact us by calling (844)961-2541.
Get Your Free Case Evaluation
"*" indicates required fields