What Can You Do if a Truck Leaves the Scene of a Crash?
If you've been the victim of a hit and run with a tractor trailer, you know that it is a scary experience. Due to the size of large commercial trucks, any crash involving those vehicles can be devastating and leave accident victims with severe injuries. If the truck driver leaves the accident scene, however, the situation becomes even more difficult and complex as the injured person is left to hunt down the commercial truck driver and trucking company to get compensation for their injuries.
Hit and Run Accident: Virginia Law
A hit and run accident is defined as a driver leaving the scene of an accident after a collision with another vehicle. In Virginia, drivers are required to "immediately stop as close to the accident scene as possible without obstructing traffic." The at-fault driver is also required to render aid and "reasonable assistance to any person injured in such accident."
Truck Driver: Penalty for Leaving the Scene
In Virginia, leaving the scene of an accident that results in an injury or death to the accident victim or property damage in excess of $1,000 is a Class 5 felony. If the truck accident results only property damage valued at less than $1,000, the truck driver could face a Class 1 misdemeanor.
Hit and Run Accidents Involving Truck Drivers
Truck accidents have been increasing recently, and many truck drivers who have caused an accident are leaving the accident site with more frequency. It is obvious from the penalties given to a truck driver involved in a hit and run accident that leaving the scene is not smart. But, truck drivers often flee the scene of an accident for a number of reasons, including:
Panicking and not thinking clearly about the situation
Failing to meet the load requirements
Having an expired Commercial Driver's License
Truck driver had driven too long/was over the limit on trucking industry driving or service hours
Fear of being arrested because the driver is intoxicated
Truck driver was texting
Truck driver didn't realize they had hit a passenger vehicle — while this rarely happens, it can happen in minor collisions where a passenger vehicle is in the commercial truck drivers blind spot.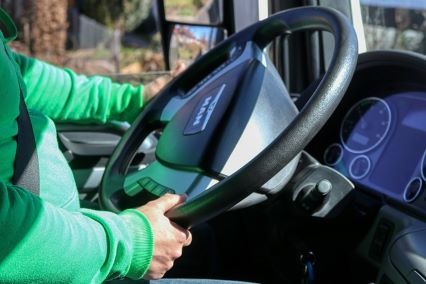 Semi Truck Accidents
If you've been the victim of a hit and run accident and the semi truck driver leaves the scene, resist the urge to chase the truck. Making chase after an accident involving a semi truck could create additional dangers for you and others using the roadway. By chasing the truck, you run the risk that you would lose control of your vehicle and cause serious injuries to yourself, your passengers, and the drivers of any other motor vehicles. So, DON'T chase a fleeing semi truck. But, it will be helpful to your truck accident claim if you can do the following in a safe manner:
Record the truck's license plate number. It's important to write this down somewhere or snap a photo from your phone, if possible. You won't remember the number very long if you try to rely on your memory.
The coloring of the cab and trailer.
Any company names on either the cab or trailer.
This information will help police officers prepare the police report as they investigate the hit and run accident. It will also help your truck accident attorney in preparing your personal injury claim and possible personal injury lawsuit.
What Happens if You Can't Find the Truck Driver?
If neither the police nor you, on your own efforts, are successful in finding the truck driver, you will want to contact an experienced truck accident attorney to help investigate the motor vehicle accident. A truck accident lawyer who has handled a large number of truck accidents will have resources to help you narrow down the trucking company and find the semi truck driver.
If after all efforts have failed to find the semi truck and driver, your personal injury lawyer may suggest that you file a claim with your uninsured motorist carrier. Most insurance policies will have uninsured and underinsured motorist coverage. If the truck driver left the scene and can't be found, your injuries could be covered under the uninsured coverage on your automobile insurance policy.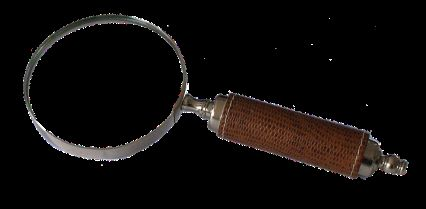 Truck Driver Found: What Next?
If the semi truck driver and trucking company are found after the accident happened, the next step will be obtaining contact and insurance information from both the driver and trucking companies. You may also want to contact the police officer to find out if the agency would like to update any accident report that was previously filed.
Then, the insurance carrier covering the semi truck will need to be contacted. The carrier will provide a claim number and will want to have access to the injured person's medical records and medical expenses. In the case of very serious injuries in hit and run accidents, you can expect that the insurance company will hire a lawyer and will likely try to deny the claim or, at least, push the case to trial.
Talk with a Tractor Trailer Accident Lawyer
If you or a loved one are involved in a collision with a tractor trailer and truck driver, knowing your rights will be of utmost importance. It will be important for you to understand how to receive compensation for your truck accident injuries, medical expenses and lost wages, and to understand how pain and suffering are determined. These are usually questions that you'll want answered by a personal injury lawyer who is experienced in handling these types of cases. Even if you decide not to hire a lawyer to help with your case, most truck accident lawyers offer free consultations to help answer your questions.  Check out the Ritchie Law Firm's case settlements and recoveries in semi truck accidents.
If you've been injured in a collision involving a tractor trailer, the Ritchie Law Firm is here to help. DON'T GET HURT TWICE!!  Call a truck accident lawyer today! We have helped thousands of injured people get the money they deserve.
Contact the Ritchie Law Firm truck accident attorneys by phone at 800-277-6124 or by using our online contact form.
Don't Get Hurt Twice!
You can talk to us for

FREE
Call today

800-277-6124

, fill out the form below or
download our

free ebook

in the side panel.
800-277-6124
Ritchie Law Firm is a personal injury law firm devoted to helping individuals who have suffered serious and catastrophic injuries or lost a loved one as a result of someone else's negligence. Ritchie Law Firm serves all of Virginia, while helping clients in cities and surrounding areas of Harrisonburg, Charlottesville, Staunton, and Winchester also serves clients in West Virginia, including Martinsburg, WV.
Get Your Free Case Evaluation
"*" indicates required fields