What is the Truck Accident Claim Process?
If you've been injured as a result of a truck accident, you are probably dealing with medical treatment, car repairs, and figuring out how to take care of your family now that you're injured. The last thing you need to worry about is the truck accident claim process.
The truth is that there is not just one specific process or set of steps to follow after a truck accident. Instead, the claims process for truck accident cases often depends on how much damage was caused in the accident and what injuries the victims sustained. We will explain the truck accident claim process in greater detail in this article.
Truck Accident Claim: What Might You Be Eligible For?
Depending on the facts of your case, you may be entitled to recover the following if you are injured in a truck accident:
Any medical expenses that are related to your injuries;
Pain and suffering caused by your injuries;
Inconvenience from dealing with the accident and your injuries;
Any lost wages or future earnings/career opportunities that are lost due to not being able to work after a truck accident;
Cost of getting your car repaired or replaced due to damages caused by the truck accident.
Truck Accident Claim Process
Investigation Stage
Most of the time, a thorough investigation is conducted right after a truck accident happens. The investigation usually involves the local or state police (depending on the severity of the accident). Federal trucking accident investigators may also become involved in the case of a fatal truck accident. The purpose of these investigations will be to preserve any available evidence and attempt to make a determination about how the truck crash occurred.
The investigation will include interviews of the truck drivers involved, taking photographs, measuring skid marks, interviewing other possible witnesses, and possibly hiring an accident reconstructionist to recreate how the accident occurred.
In addition to the official investigations from are conducted by federal, state, and local agencies after a truck accident, the insurance company covering the trucking driver responsible for the accident will have their own investigators on the scene almost immediately afterwards. The insurance company investigators and insurance adjusters will be looking for any evidence that might relieve them of liability for the truck accident.
Filing a Truck Accident Claim with the Insurance Company
After a typical car accident, the injured party is usually required to call the at fault party's insurance company to report the claim. However, with a truck crash, many times the insurance company will already know about the accident before you have a chance to call. In fact, the insurance company for the truck driver may have already obtained your contact information from the police report and may make the first move to contact you.
If you or a loved one has been injured in a truck crash, it is highly advised that you talk to a lawyer BEFORE communicating with anyone from the insurance company or the trucking company. An experienced truck accident attorney will advise you about what you can expect and what you should or shouldn't say to the trucking company.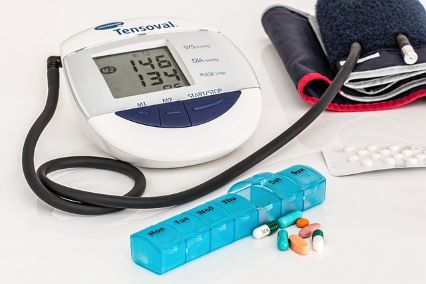 Medical Treatment Stage
After an injury in a truck crash, truck accident victims will obviously be seeking medical treatment to heal from their injuries. This treatment may include surgical procedures, physical therapy, occupational therapy, medication, etc. During this time, the accident victims' medical expenses may start piling up. So, you will want an experienced legal team to handle calls from collections agencies and other bill collectors until you are back on your feet.
Medical treatment continues until the truck accident victim recovers from their injuries and the frequency of their medical treatment declines. The medical treatment phase of a truck accident claim may continue for a while if severe injuries occurred as a result of the truck crash.
Demand and Negotiation Stage
The next step in the truck crash claim process is the demand stage. When the trucking accident victim has completed or is nearing completion of medical treatment, if they are represented by an experienced truck accident attorney, their lawyer will compile all of the medical records and calculate the total medical expenses and make a demand for settlement to the insurance company. This is called a personal injury demand letter. Usually, the amount the attorney requests (or "demands") from the insurance company is much higher than they believe the insurance company will pay. However, the higher demand amount gives the attorney room to negotiate to reach an agreeable settlement amount.
If the insurance company handling the truck accident claims process offers a reasonable amount for injuries sustained in the truck accident, then a release is sent to the injured party to release the at fault party and insurance companies from further liability. If the injured party and the truck driver's insurance company can't agree to a settlement amount for the injuries caused by the truck accident, a lawsuit or "Complaint" is then filed and the litigation phase begins.
Litigation Phase
Once the lawsuit is filed against the truck driver and trucking company for injuries caused by the truck accident, a truck accident lawyer will prepare the case for trial. Most truck accident claims settle with insurance companies before going to trial, however, a experienced truck accident lawyer will work hard on the case and prepare it as if it will go to trial.
This preparation may include depositions of the truck driver and medical providers, written questions (called interrogatories) to establish the truck driver's negligence, and filing the necessary motions to make sure there is a successful outcome at trial.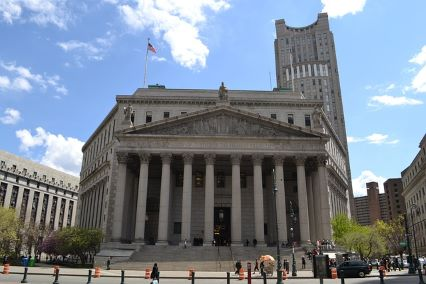 Truck Accident Lawyer
Truck accident claims can be complex. Because the truck driver's insurance company will act fast to have the scene investigated in hopes of denying liability, an injury victim may find themselves behind in the process before they realize.
Consulting with a personal injury lawyer who is highly experienced in commercial truck accident claims will give you a head start in the process. Some Virginia truck accident lawyers offer a free consultation to discuss your claim and only get a fee if they are successful in winning your truck crash case.
The truck accident attorneys at the Ritchie Law Firm will be happy to talk with you about your claim and resulting truck accident injuries. We handle truck accidents on a contingency fee basis, which means we don't charge a fee up front and only get paid if we win for you. If you've been injured in an accident involving a tractor trailer, you will at least want to consult with a truck accident lawyer to make certain you get all of the compensation you deserve.
Your Team for Your Truck Accident Case
If you or a loved one has been involved in a truck accident, it's important to seek legal representation from a truck accident lawyer right away. A truck accident case is complex and a lawyer who regularly handles car accidents will not necessarily be equipped to handle trucking cases. You will need to make certain the attorney you choose has experience with cases against truck companies.
The aftermath of truck crashes can be overwhelming and stressful, and you need an experienced tractor trailer accident lawyer on your side to fight for your rights and help you navigate the complex legal system. Don't wait to take action and don't let insurance companies take away what is rightfully yours. Contact the Ritchie Law Firm today for a free case evaluation and begin the process of getting the compensation you deserve.
Are you struggling to recover from injuries sustained in a truck crash? Are you facing mounting medical bills, lost wages, and emotional trauma? Don't suffer in silence. Our team of experienced tractor-trailer accident lawyers is here to help. We understand the devastating impact that truck accident injuries can have on your life, and we're dedicated to fighting for justice on your behalf. Whether you need help negotiating with insurance companies or pursuing a truck accident lawsuit in court, we know how truck accident claims work. We have the knowledge and resources to help you get the results you need. Don't hesitate to take action. Contact your truck accident lawyer at the Ritchie Law Firm today to learn more about your legal options and get the support you need to move forward.
Contact the Ritchie Law Firm truck accident lawyer by phone at 800-277-6124 or by using our online contact form.
Don't Get Hurt Twice!
You can talk to us for FREE
Call today 800-277-6124, fill out the form below or
download our free ebook in the side panel.
800-277-6124
Ritchie Law Firm is a personal injury law firm devoted to helping individuals who have suffered serious and catastrophic injuries or lost a loved one as a result of a tractor trailer accident. Ritchie Law Firm serves all of Virginia, while helping clients in cities and surrounding areas of Harrisonburg, Charlottesville, Staunton, and Winchester also serves clients in West Virginia, including Martinsburg, WV.
Get Your Free Case Evaluation
"*" indicates required fields