When Should I call a Motorcycle Accident Lawyer?
Many motorcycle accident victims question whether they need a motorcycle accident lawyer at some point after a motorcycle crash. Often, the more serious the injuries were from the motorcycle accident, the more likely a motorcycle accident victim is to contact an experienced motorcycle accident lawyer. How do you know if you need a motorcycle accident lawyer and when should you call an attorney for advice? Those questions and more are answered here.
Motorcycle Accident Claims: Do I Need a Lawyer?
Some motorcycle accident claims are complex with accident investigations needing to be completed and law suits needing to be filed. Occasionally, a simple motorcycle accident claim can be handled without the help of a motorcycle crash lawyer. However, we find that this is rare. Most motorcycle accident cases require the help of an experienced lawyer to ensure that fair financial compensation is received from medical expenses, lost wages, and other non economic damages such as pain and suffering.
Even if you think you don't want or need a motorcycle accident lawyer to help with your case, usually motorcycle accident lawyers offer a free consultation to give you basic advice about how motorcycle accident cases are handled. It's always best to at least talk to a motorcycle accident lawyer before communicating with or signing anything with the insurance company. With a free consultation with a motorcycle accident lawyer, you have nothing to lose and may find out valuable information.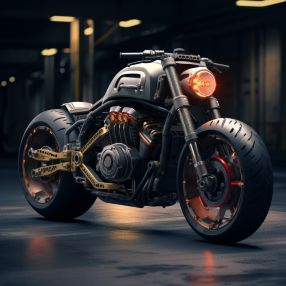 What's the Right Time to Call a Motorcycle Accident Lawyer?
You can call a Virginia motorcycle accident lawyer at any time after your accident, as long as you have not signed a settlement offer or release with the insurance company. If you haven't wrapped up your claim with the insurance company, you are still able to reach out to a motorcycle accident attorney to get valuable information about how to handle your motorcycle crash case. It's also never too early to reach out to personal injury attorneys with experience handling motorcycle accident cases.
There are many reasons that a motorcycle accident victim would reach out to a lawyer. Many motorcycle accident victims call our office when:
They receive a settlement offer on their insurance claim, and they don't know whether they should accept it
The insurance company refuses to fairly consider all of the medical treatment or the severity of the impact for the motorcycle operator
The insurance adjuster uses bullying or other aggressive tactics to try to intimidate the injured person into settling their case or giving them certain information
Insurance adjusters drag their feet and slow down the processing of the motorcycle accident case
Motorcycle Accidents: Things Only Motorcycle Accident Lawyers Can Do
While a small fraction of motorcycle accident victims may be able to seek compensation and handle their cases without a motorcycle accident attorney, many more cases involving motorcycle accidents will need a motorcycle accident attorney on their side. Motorcycle accident lawyers are absolutely necessary when:
a motorcycle accident lawsuit must be filed against the at-fault party to protect the claim's statute of limitations
victims of motorcycle accidents have suffered more serious injuries and want to recover fair compensation
the at-fault party was a truck driver or other driver with a commercial insurance policy
the party to bear liability is a construction company or government entity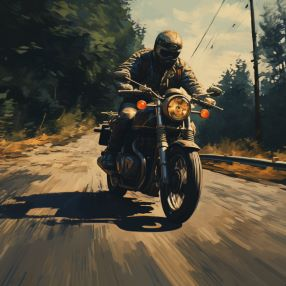 Insurance Company: Not Here to Help You!
If you've been injured in a motorcycle wreck, one thing is absolutely certain . . . the insurance company is NOT on your side. Remember this — the insurance company makes money by denying or shortchanging claims and accident victims. Every insurance adjuster is audited at the end of the year to make sure they haven't spent too much paying out personal injury claims. So, don't put all your trust in your insurance adjuster or the claim process. If you do, you may be disappointed.
Insurance adjusters may use tactics to stall or delay the progress of the claims process. This may cause you problems with getting medical bills paid and may push the time limit on your statute of limitations, which is the deadline for filing a personal injury lawsuit. An insurance company's delaying tactics can cause major problems with motorcycle cases and any resulting legal proceedings if it becomes necessary to file suit in the case. If the insurance company is stalling the claims process, you will want to call an experienced attorney quickly to make certain your claim isn't jeopardized and that you are receiving maximum compensation.
Your Motorcycle Crashes Legal Team
If you or a loved one has been injured in a motorcycle accident and you want a financial recovery that will fairly compensate you for your medical bills and other losses, you will want to consider hiring an experienced personal injury lawyer to recover compensation that is reasonable and fair.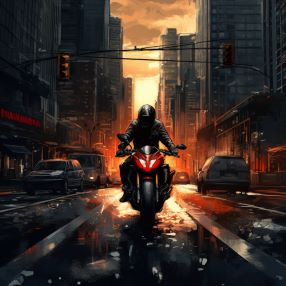 Motorcycle Accident Lawyers
How to choose a motorcycle accident lawyer? It can be confusing! There are many lawyers who say that they handle motorcycle accidents. But, just saying you handle motorcycle accident cases and actually being qualified to do so are two different things. It's important to remember that the lawyer you choose can make all the difference between winning or losing your motorcycle accident lawsuit.
Important questions to ask a Virginia motorcycle accident lawyer:
Has the lawyer ever handled a motorcycle accident before?
Has the lawyer ever investigated a motorcycle collision by taking photos, measuring skid marks, interviewing witnesses, etc?
Does the attorney have experience interviewing law enforcement officers to obtain all information needed for cases involving motorcycle crashes?
Does the lawyer know how to get a police report corrected, if necessary, in the instance there is incorrect information?
Does the lawyer know how to get your medical expenses paid or put on hold until after the case is resolved?
Has the lawyer ever tried a motorcycle accident case in court before a jury?
Is the lawyer a board certified motorcycle accident lawyer by the National Board of Trial Lawyers or have a track record of successfully handling motorcycle cases?
Does the lawyer offer free consultations and work on a contingency fee basis?
It's important to remember that the motorcycle crash lawyer you choose will definitely make a difference in the outcome of your case. Motorcycle operators want an experienced motorcycle accident personal injury lawyer, who is not afraid to fight to get you the compensation you deserve for your personal injury claim.
If you or a loved one was involved in a motorcycle wreck and was injured by a negligent driver, don't leave your health or the fate of your family to chance. Contact an experienced motorcycle crash lawyer at the Ritchie Law Firm for a free case evaluation or free initial consultation to ensure you get the recoverable damages you need to take care of yourself and your family. We are your Virginia and West Virginia motorcycle accident lawyer and your wall of defense against the insurance company. Contact your Ritchie Law Firm motorcycle accident lawyer now!
When Your Health And Family Are On the Line
We Go Into

BATTLE

for you!
You can talk to us for

FREE

.
Call today

800-277-6124

for a

free consultation

, fill out the form below or
download our

free ebook

in the side panel.
800-277-6124
Ritchie Law Firm is a personal injury law firm devoted to helping individuals who have suffered serious and catastrophic injuries or lost a loved one as a result of someone else's negligence. Ritchie Law Firm specializes in Virginia law while helping clients in cities and surrounding areas of Harrisonburg, Charlottesville, Staunton, and Winchester also serves clients in West Virginia, including Martinsburg, WV. Besides being a Virginia motorcycle accident attorney, the Ritchie Law Firm also serves clients with brain injuries, victims injured by drunk driving, and crashes involving tractor trailers. We offer a free consultation for personal injury victims who seek compensation due to a serious injury.
Get Your Free Case Evaluation