How To Settle Your Car Accident Claim
If you've been injured in a car accident, dealing with insurance companies can be a very stressful experience.  Read on to find out more about the car accident insurance claims process and how you can settle your car accident claim.
What Does It Mean to Settle in a Car Accident?
The term "settling" after a car accident simply means you are willing to accept settlement offer of a monetary amount from the insurance company for either your property damage or personal injuries in exchange for "releasing" the insurance company and the at fault driver from paying anything more in the future. When car accident victims settle their car accident claims, this usually means that you will not be able to receive any additional compensation in the future, even if you should have more medical problems or if you discover more property damage.
Settle Car Accident Claim: When to File a Claim
Deciding whether to file a car accident claim depends on who was at fault for the crash and what type of insurance you have.  Here are some guidelines: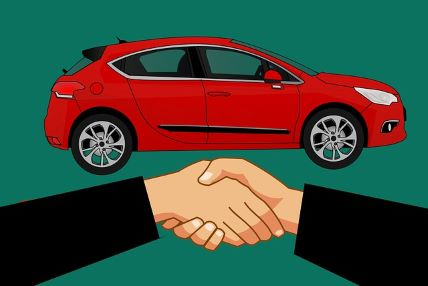 Your Car Is Damaged —
 The other driver was negligent — If the damage to your car was clearly caused by another driver, file a claim with the other driver's insurance company.
 It's your fault — If you caused the car accident and damage to your car, file a claim with your own insurance company, if you have collision coverage.
Unsure who's at fault — If fault is not clear, file a claim with both your insurance company and the other driver's company.
The other driver is uninsured — If the other driver caused the car accident but is uninsured, your own insurance company will cover your losses under the uninsured motorist coverage provisions of your policy.
Car Accident Injuries —
 The other driver was negligent — If you were injured in a car accident that was someone else's fault, file your injury claim with the other driver's insurance company.  Remember, you may be entitled to recover for pain and suffering in addition to your medical bills and lost wages.
 Medical Bills — if you have medical expenses (MedPay) coverage on your auto insurance policy, you will want to file a claim with your insurance company for payment of your medical bills.  This will help cover some of your medical bills while you are waiting for the negligent driver's insurance company to start paying.
Learn more on this topic in our article "How to Get Your Medical Bills Paid After A Car Accident"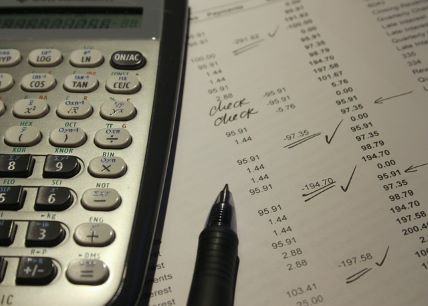 Insurance Company: The Process
The first step in settling your car accident claim is to know what you are dealing with. Take a look at the address of the insurance company located on any correspondence from the car accident claim adjuster. If the address is located in a large city, you may be dealing with an adjuster at the home office rather than a smaller local office.
Most large, national insurance companies (like the ones with all the television ads) are really giant bureaucracies.  In these companies, every decision has to be documented and approved up the chain of command.  Here is an overview of the insurance company hierarchy and claims handling process:
The Home Office
This is the "Ivory Tower" and where corporate leaders set company-wide policy and oversee all the insurance company's activities, like investments, underwriting, marketing, and claims. These offices are usually located in larger cities and typically handle car accident claims, as well as many other types of claims that the insurance company writes policies for. If you are dealing with an adjuster at the home office, you are more likely to be treated as one of many claims the accident claim adjuster is handling. You may find it difficult to get an understanding adjuster or personalized treatment when trying to negotiate a car accident settlement.
The Regional Office
This office might oversee all of the insurance offices in a particular state.  Or, it may even manage the offices in a couple of different states.  Regional managers are responsible for supervising local claims offices in that region.  Regional managers deal with coverage issues, claims that go over the amount the insurance company has budgeted for a particular claim (reserves), policy limits, and other complex issues.
If you've been involved in a car accident and have an adjuster from the regional office, your claim may be larger than most that the insurance company typically deals with. The adjusters in this office may be in frequent communication with attorneys to determine how to handle your car accident settlement. In this case, you will want to talk with a car accident lawyer early on to make certain that the insurance company doesn't get an early advantage.
The Local Claims Office
The local claims office is home to the claims manager, claims supervisors, and claims adjusters.  These offices handle the company's small to medium-sized claims and protect the insurance company's bottom line.
Claims Adjusters — Adjusters report claims to Claims Supervisors; typical caseload 150-200 claims.
Claims Supervisor — Supervisors assign claims to adjusters for investigation and day-to-day handling  Supervisors also set reserves, which is the estimated cost of the claim to the insurance company.  It is the amount the company sets aside (or reserves) to pay the claim.
How Long Can You Wait To Settle Your Car Accident Claim?
When you're injured in an auto accident in Virginia or West Virginia, you must be aware of the statute of limitations which applies in your particular case. The statute of limitations refers to the time you have following an accident to file a lawsuit.  In both Virginia and West Virginia, this time limit depends upon the circumstances of your accident and injury.  The time limitation starts to run on the date of the accident.  Filing a claim with an insurance company does not extend or delay the time.
The longer you wait to contact a personal attorney, the greater the risk that the statute of limitations time limit will expire. If it does, you may lose your right to sue the at-fault party and recover compensation for your injuries. If you've been seriously injured and someone else is at fault, you should contact a personal injury attorney at the earliest possible time.  Contacting an experienced personal injury lawyer early in your case will help prevent deadlines from expiring and will allow your case to be properly prepared.
How Much Are Most Car Accident Settlements?
It is no surprise that car accident settlements have a large range of settlement values, depending on the extent of the injuries and medical treatment, the facts of how the accident happened and whether the accident was non reportable, in which location/jurisdiction the accident took place, any lost wages or earnings, and any pain and suffering to which you might be entitled. Because there is such a wide range of outcomes from car accidents, it is nearly impossible to predict an average amount for a car accident settlement without first knowing all of the details.
However, an experienced car accident lawyer should be able to assess your claim, by reviewing the police report and medical records, and give you a range for the value of the case. Most car accident attorneys offer a free consultation, so there is really no reason that you wouldn't talk to a car accident attorney for advice and information about insurance limits, how to handle your car insurance claim and make certain you receive fair compensation.
How Can I Maximize My Car Accident Settlement?
To be able give you information about how the car accident settlement process applies to you, your personal injury lawyer needs to thoroughly investigate the details about your accident and injuries. Investigating the accident scene and collecting information is much easier if it occurs quickly after car accidents have happened. A time delay in contacting a car accident attorney can result in many problems like lost evidence and witnesses who can't be found.
Personal injury lawyers hired to handle a car accident claim will first negotiate with the insurance adjuster to try to get a fair settlement by sending what is called a demand letter. If settlement negotiations break down, your personal injury attorney will prepare to file a car accident lawsuit and prepare your case for trial. For this reason, it is especially important that you get an experienced lawyer to help with your car accident case, such as one certified through the National Board of Trial Advocacy for personal injury lawsuit.
Talk With Virginia And West Virginia Car Accident Lawyers
If you or a loved one suffered significant injuries in a car accident in Virginia or West Virginia, Ritchie Law Firm is here to help.  The experienced, certified car accident lawyers at the Ritchie Law Firm has helped thousands of injured victims and their families recover the compensation they deserve and get a fair settlement in their personal injury claims and car accident cases. We are paid on a contingency fee basis, which means we only get paid if we win for you.  Contact us by phone at 800-277-6124 for a free consultation or by using our online contact form.
When Your Health And Family Are On the Line
We Go Into

BATTLE

for you!
You can talk to us for

FREE

.
Call today

800-277-6124

, fill out the form below or
download our

free ebook

in the side panel.
800-277-6124
Ritchie Law Firm is a personal injury law firm devoted to helping individuals who have suffered serious and catastrophic injuries or lost a loved one as a result of someone else's negligence. Ritchie Law Firm serves all of Virginia, while helping clients in cities and surrounding areas of Winchester, Harrisonburg, Charlottesville, and Staunton, and also serves clients in West Virginia, including Martinsburg, WV.
Get Your Free Case Evaluation
"*" indicates required fields