Do I Need a Rear End Accident Lawyer?
Car Accidents: Got Rear Ended, What To Do?
Did you know that rear-end collisions are the most common type of car accident?  According to the National Highway Traffic Safety Administration, about 6 million car accidents happen every year in the United States.  Of that number, over 40% of those auto accidents are rear end collisions. Research has shown that most of the time a rear end accident is caused by braking suddenly made necessary by some form of distracted driving. A rear end accident lawyer offers free consultations to give you information about how to best handle your case.  For more information, check out the tips below.
Mike Ritchie discusses what to do after rear end collisions in this video:
Rear End Accidents
If you've been injured in a rear end accident, the insurance adjuster may want to focus all their attention on the details listed on the police report. But, insurance companies sometimes will deny a claim if the other driver claims that you stopped unexpectedly, failed to put your turn signal on, or didn't yield before pulling into traffic. Sometimes, drivers who are at-fault for rear end collisions may claim that they experienced a defect with their brakes, and that this brake failure caused the rear end collision damage.
Steps to Take in Rear End Collisions
First of all, DON'T PANIC! Take a moment to breathe and collect your thoughts before exiting the vehicle.
If you are located on a busy highway, move your vehicle to a safe spot and turn on your hazard lights.
Check everyone for injuries.  If there are injuries, call for medical assistance.
Call the police to report the accident.  When the officer arrives, explain how the accident happened.
Take photos and document, as closely as possible, the position of the vehicles.
Keep any follow-up medical appointments.
Contact your insurance company.
Rear End car accident : Don't Panic!
Being involved in rear end crashes is an upsetting experience.  However, getting overly worked up after a rear end collision is not helpful.  If your car has been hit, take a deep breath before you react.  Having a yelling match or physical altercation with the other driver of the rear car at the accident scene can only make problems worse.
Rear end crash: Check for Injuries and Rear Driver
If you've been injured as a result of the impact, ask someone on the scene to call for an ambulance if you're not able to make the call.  If you're not injured, be sure to check with any others involved in the collision to determine whether there might be other injuries. CAUTION: Rear end accidents can be just as serious as any other car accident. Don't just assume you aren't injured. Often it's best to get checked out by a medical professional to make sure.
Rear end car accident: Call the Police
Be sure to call the police to report the accident even if it seems as though the damage to the vehicles may be minor.  This is an important step!  DON'T SKIP IT!
This step is important because having the police visit the scene of the accident will often generate a police accident report.  The police report can be very helpful when you are dealing with the insurance adjuster and trying to prove that the accident was the other driver's fault in a rear end collision.  If the property damage is estimated to be under a certain amount, the police may determine that the accident is non-reportable.
The accident report can also be an important factor if rear drivers claim mechanical failure, such as brake failure or other issues that may have caused the accident. The accident report can disprove any false claims and potentially prove the true cause of the accident, such as not keeping a safe following distance.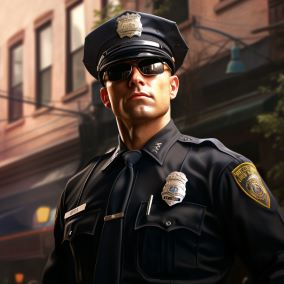 Rear End Crashes: Take Photos
Taking photos of car damage and the position of the vehicles following the crash is important.  Photos of the vehicle positions can help prove which driver caused the accident.  Also, photos of the car damage, including photos of the rear vehicle if possible, such as a broken tail light, are helpful in an injury claim if the insurance adjuster attempts to minimize the impact and injuries. Insurance adjusters often attempt to shortchange the owner of a rear ended vehicle.
Follow-up Medical Treatment
If you suffered injuries, it is extremely important that you seek medical attention quickly following the accident.  If your injuries don't appear to be serious, follow up with your family practitioner as soon as possible. Seeking medical attention within a reasonable time following the accident will help identify all possible injuries and link those injuries to rear end accidents.
If you sought medical treatment after a rear end accident, be certain to follow up with your medical providers.  Avoid long delays between medical appointments.  Having consistent follow-up medical treatment is important to establish the severity of your injuries as well as to provide support for any lost wages you may have.
Contact the Car Insurance Companies
After a rear end accident, it's important to notify the car insurance company for the injured driver as well as the company for the rear driver or at fault party.
The at-fault party's liability insurance company may want you to give a recorded statement. Recorded statements can be tricky in rear end accidents because sometimes the insurance adjuster will ask questions intended to trick you. The insurance adjuster's goal will be to deny that the rear vehicle or at fault driver caused the accident and deny rear end collision fault, so they can deny you coverage. The insurance adjuster may even try to make it look as if you were partially responsible for the accident and claim contributory negligence.
It is best to talk with a rear end crash lawyer who is experienced in handling personal injury and property damage cases before you give a recorded statement. An experienced rear end crash attorney will offer you a free initial consultation. This consultation will give you information about how a rear end collision lawsuit is handled and whether you need an attorney working on your case.
Common Rear End Collision Injuries
Rear end collisions (as well as other highway accidents) can cause any number of serious injuries. Common injuries caused by rear end collisions include
Neck Injuries
Broken bones
Back Injuries
Other permanent injuries, such as organ damage or traumatic brain injury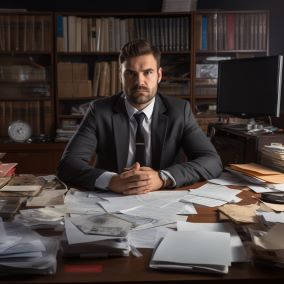 How Much Financial Compensation Can I Expect for a Rear End Collision Settlement?
It's hard to predict how much compensation you'll receive from the settlement of a rear end collision claim.  But, some factors an insurance adjuster looks at when making a settlement offer for a rear end accident are:
Type of injury and how severe it is
Extent of the rear end collision damage and whether there was a totaled car
How long you'll be expected to need medical treatment
The total amount of your medical expenses
Whether you are missing time from work and any lost wages you may have incurred
Determining liability: whether the evidence is clear that the other driver caused the accident
Limits on the insurance policies involved
Likely jury verdict based on verdicts of comparable cases
While the amount of a rear end collision settlement is determined by numerous factors, an experienced rear end accident lawyer can often give you a ballpark fair settlement value and explain your options to recover compensation. Obviously, a more serious accident and serious injuries will likely be valued higher and command a higher rear end collision settlement.
Why Hire A Rear End Accident Lawyer?
When a rear end accident occurs, you may be saying to yourself, "a car rear ended me, now what do I do." Vehicle accidents force accident victims into very inconvenient positions.  You are now faced with medical bills, insurance companies, work, and family matters at the same time as you're trying to recover from your injuries. Most personal injury lawyers offer a free consultation, so you can get information needed to know how to pursue compensation and proceed with your claim.
Rear End Accident Lawyer: How Is the Ritchie Law Firm Different?
At the Ritchie Law Firm, we believe those responsible for your injuries should be held accountable. But, holding all of the negligent parties liable and negotiating with an insurance company can be difficult and frustrating. A lack of experience in determining the value of an injury victims case can result in a lower settlement than your accident and injuries warrant. Having an experienced rear end collision lawyer on your side can help ensure that you are fairly compensated. We will make sure you receive the compensation you deserve for rear end car accidents.
In our half-century of practice, the personal injury lawyers at the Ritchie Law Firm have handled thousands of rear-end collision cases on behalf of our clients. Such experience gives us an advantage in preparing rear end accidents cases, as nothing comes as a surprise to us and we are always thoroughly prepared for even the most challenging cases. We have a track record of success and a strength that is unmatched. An experienced attorney can mean the difference between winning and losing your case.
Experienced Personal Injury Attorney:  Rear End Accident Lawyer
If your car was rear ended, you will need an experienced car accident attorney to make sure the insurance company doesn't take advantage of you in a rear ended car totaled settlement. Statistically speaking, injury victims who hire an attorney recover more money from rear end collisions cases. This is because the other driver's insurance company knows a skilled car accident attorney will be prepared to take your case to trial, and the insurance company will pay more rather than go to trial.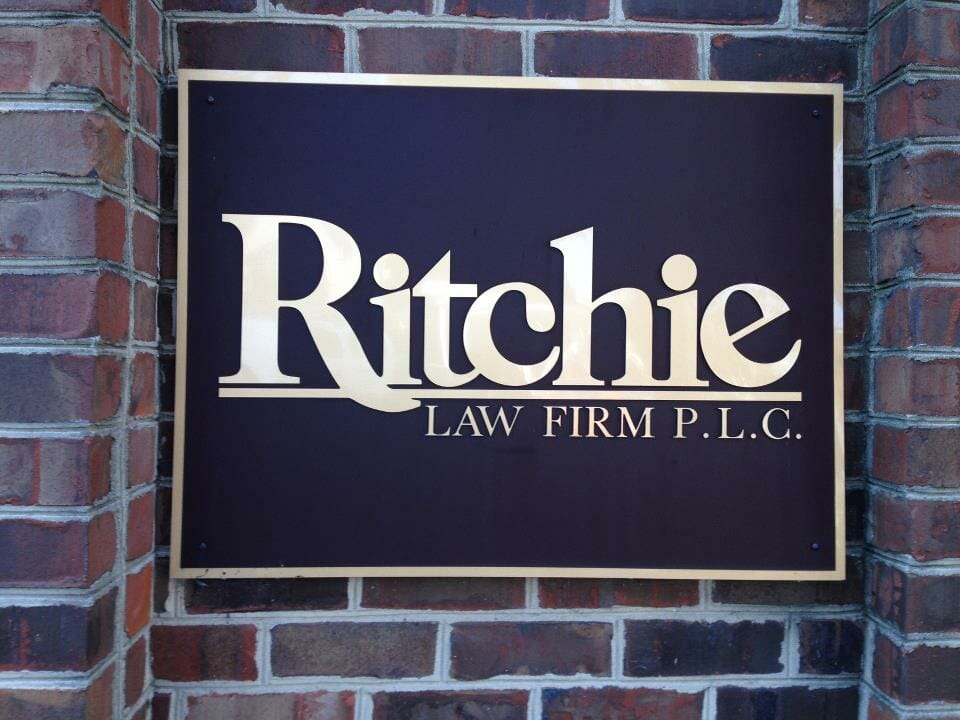 Talk with a Virginia and West Virginia Rear End Accident Lawyer
When another driver is responsible for causing your car accident injuries, the Ritchie Law Firm is here to help.  The experienced personal injury lawyers at the Ritchie Law Firm help car accident victims get the recovery they deserve after your car accident.  The best personal injury lawyers will have substantial recoveries for their clients. Check out Ritchie Law Firm's settlements and recoveries.
DON'T GET HURT TWICE!! Your legal team at the Ritchie Law Firm will make them pay for their recklessness. We have helped thousands of injured people get the money they deserve after they've been injured. Call today to get your free case evaluation and free consultation — 800-277-6124.
Don't Get Hurt Twice!
You can talk to us for

FREE
Call today

800-277-6124,

fill out the form below or
800-277-6124
Ritchie Law Firm is a personal injury law firm devoted to helping individuals who have suffered serious and catastrophic injuries or lost a loved one as a result of someone else's negligence. Ritchie Law Firm serves all of Virginia, while helping clients in cities and surrounding areas of Harrisonburg, Charlottesville, Staunton, and Winchester also serves clients in West Virginia, including Martinsburg, WV.  We are a team of East End car accident attorney and Virginia Beach rear end accident attorney ready to assist you.
Get Your Free Case Evaluation