How Much Does A Workers Comp Lawyer Cost?
If you've been injured on the job, you may be struggling to heal from your injuries and, at the same time, try to comply with the demands of the workers' comp insurance company.  To make sure you get the maximum compensation benefits you are eligible for, it is worth the time to contact a lawyer who specializes in handling workers' compensation claims.  You may be asking "how much does a workers comp lawyer cost" or what do "Virginia workers comp lawyers charge"? It's important to remember that usually a workers comp lawyer will give you a free consultation so you can ask questions and get information about how the process works.  And, most Virginia workers comp lawyers operate on a contingency fee basis, which is explained in more detail below. At the very least, you should take the time to meet with a workers comp lawyer for a free meeting to make sure your case is on the right track.  Check out our article on Virginia Workers' Compensation Questions and Answers here.
Workers Comp Claim: Virginia Workers' Compensation Commission Approves All Fees
As far as what workers' comp lawyers charge to handle a case, they often work on a contingency fee basis, which means they don't get paid until they have won or settled your case.  Also, workers' comp lawyers often receive a fixed percentage of the benefits the injured worker is awarded.
In Virginia, the workers comp system or the Virginia Workers' Compensation Commission awards all fees paid to any attorney that you might hire.  Workers comp lawyers usually charge 25% of any benefits they might win for you.  However, that fee has to be approved by the Virginia Workers' Compensation Commission.  This is done so that the interests of the injured worker are protected. This means that the Virginia Workers' Compensation Commission is going to make sure any fee they approve is fair before a settlement is finalized.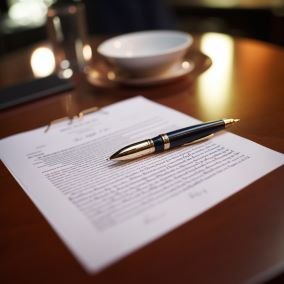 Workers Comp Lawyer: Other Legal Fees and Possible Costs Involved
As we explained above, in Virginia the fees for a workers comp lawyer are set by the Virginia Workers' Compensation Commission. Other money that could possibly come out of any lump sum settlement amount would be any workers comp lawyer costs for getting copies of your medical records and any other costs (such as postage costs) if your attorney charges for those items. Please note, our firm does not pass on the costs of postage to our clients. Rarely, there may be other fees such as expert witness fees that would also be taken out of the settlement amount.
Workers Comp Lawyer: Hearing Fees
Prior to settlement of a workers compensation case, there may be issues that arise that require your and your lawyer's attendance at a workers comp hearing. If your workers comp case goes to a hearing, the Virginia Workers' Compensation Commission may award attorney's fees for their work on and appearance at your hearing.
Workers Comp Benefits: Typical Problems
If your injuries are minor and you didn't receive medical treatment or your doctor thinks you'll recover quickly, you may not need a workers comp lawyer for your workers comp claim.  But, if your injury is more serious or you might take longer to heal, you may encounter problems with the workers' compensation insurance company and need a workers comp lawyer.  Typical problems injured employees experience with the employer's insurance company that we see in our law firm are:
The workers comp insurance company hasn't given injured workers all of the information they need.  For instance, the insurance carrier will rarely tell injured parties that they need to file a Claim for Benefits Form or that they can get reimbursed for their mileage or that they may need to look for jobs if they've been released to light-duty work. Experienced Virginia workers compensation lawyers advise injured workers of their rights and make certain they get all the benefits they are entitled to.
The insurance company doesn't approve necessary medical services.  One of the things we often see is that our new clients will say that their doctor has ordered physical therapy, an MRI, or surgery, and the insurance company won't approve it or call them back about it.  The insurance company has one goal . . . to make money.  They will delay as long as they possibly can to try to save a buck.  When our clients don't have health insurance, they are put in a tough position when the workers' comp carrier refuses to approve their necessary medical treatment. In these cases, it takes experienced workers compensation lawyers to make sure the insurance company gives injured workers everything the law allows.
The insurance company tries to control the injured person's medical treatment.  The insurance company will frequently hire a nurse case manager to "help" the injured person.  Usually, the nurse case manager is really there to work against the claimant.  We have known case managers who will talk to doctors without the patient present and try to persuade the doctor to return the employee to work. When a nurse case manager is assigned to your workers compensation claim, you often begin to experience problems with the case that you wouldn't have experienced otherwise. In these cases, you need an experienced workers comp attorney to make certain the nurse case manager isn't taking advantage of their position.
The insurance company is cutting off wage payments.  Many times we see insurance companies that will cut off workers' comp benefit payments for reasons such as the claimant doesn't have an award and was voluntarily paid benefits by the employer, the claimant failed to look for jobs when released to light-duty, or the doctor released the claimant to return to work without any light-duty restrictions. Most workers comp lawyers, who have at least a moderate amount of experience, can make certain that mistakes are not made in workers comp cases that could lead to an unnecessary termination of workers compensation benefits.
Workers Compensation Lawyer Fees
If you are experiencing any of these problems, or others, with the employer's insurance company, you NEED to speak with a workers comp lawyer who has experience handling claims involving a workplace injury, lost wages, and Virginia workers comp laws.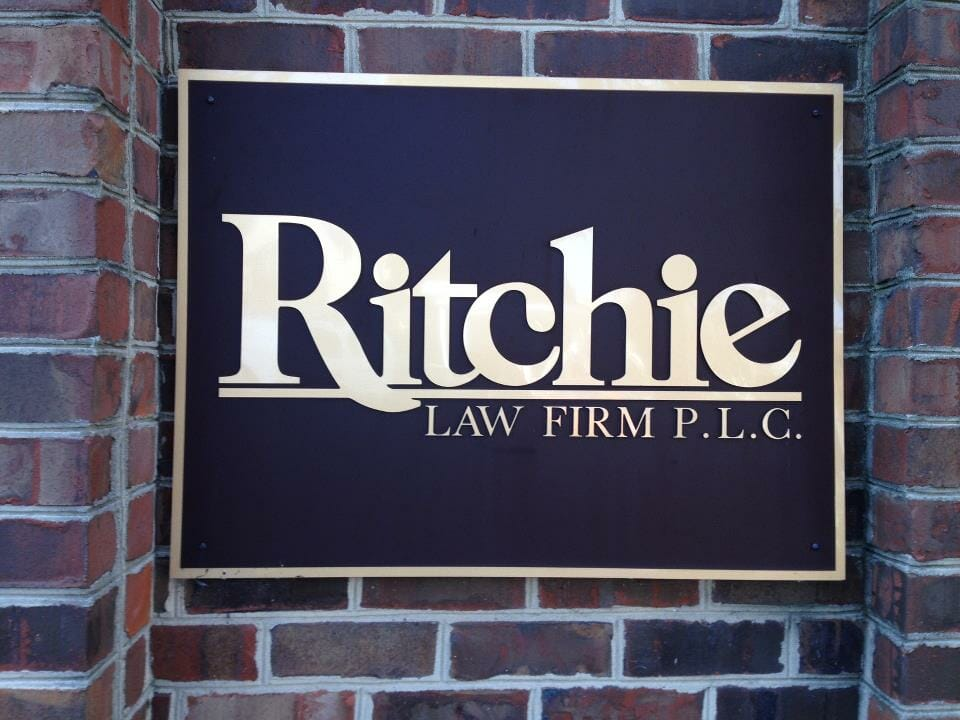 Your Virginia Workers' Compensation Attorneys Team
If you've been involved in a workplace accident, our workers' comp team at the Ritchie Law Firm is happy to sit down with you and talk with you to see if your workers' compensation benefits claim needs to have an attorney involved.  It doesn't cost anything to talk with us about your permanent disability claim. We have a wealth of information and resources available to us, and we're always happy to share.  Give us a call today at 800-277-6124 for your NO STRINGS ATTACHED conversation with our workers' compensation lawyers.
We handle Virginia Workers' Compensation cases out of our offices in Harrisonburg, Winchester, Charlottesville, and Staunton, Va.  Or, if you just want to test the waters first, get some more information by filling out the form below.  We look forward to working with you.
Don't Get Hurt Twice!
We Go Into

BATTLE

for you!
You can talk to us for

FREE
Call today

800-277-6124

, fill out the

form below

or
download our

free ebook

in the side panel.
800-277-6124
Ritchie Law Firm is a personal injury law firm devoted to helping individuals who have suffered serious injuries as a result of a job injury. Ritchie Law Firm serves injured workers in all of Virginia, while helping clients in cities and surrounding areas of Harrisonburg, Charlottesville, Staunton, and Winchester.  Check out case studies from some of the cases we've handled by clicking here. 
Get Your Free Case Evaluation