Can I Change Jobs While on Virginia Workers Comp?
If you've been injured on the job, you may be considering the possibility of moving forward and changing jobs. You may be thinking of looking for work with less demanding physical requirements. Or, you may be seeking a career change because you're finding that your work environment has become very hostile after filing a worker compensation claim. Whatever the reason you're looking to change jobs, you'll want to make sure you know how any decision to switch jobs might affect your workers compensation benefits. Can I change jobs while on workers comp?  Find your answers here:
Workers Comp Claim: Will I Still Receive Benefits if I Change Jobs?
One of the most important things an injured worker should understand about Virginia workers compensation laws is that injured workers usually can't just quit their jobs and get a new job without harming their workers comp claim. There ARE some exceptions to this, however. So, it's very important to remember that you don't want to leave or quit your job on your own without first talking with an experienced workers compensation lawyer.
Workers Comp Medical Benefits After Changing Jobs
If the Virginia Workers Compensation Commission has entered an "Award" for your claim, you are entitled to "lifetime medical benefits" for your injury. This means that if you have a flare up of the injury after thinking your condition had improved, the workers compensation insurance company may be required to pay your medical expenses. Of course, to pay these bills, the workers comp insurance company will want your physician to connect any ongoing medical care to the original injury before it pays.
A new job will usually not affect your entitlement to medical benefits, unless you get a new job involving tasks that exceed your medical restrictions. In that case, if your work injury were to worsen, the insurance carrier may claim that your need for continuing medical treatment was caused by a violation of your restrictions.
Has a Doctor Taken you off All Work?
If the doctor who is treating your workplace injury puts you off work totally because of your injury, you will obviously not be able to change jobs. You will need to follow the work restrictions your doctor has given you. If you don't follow the doctor's orders and do work outside your restrictions, your employer may try to cut off your workers compensation benefits for any lost wages claimed for not following doctor's orders.
Did your physician release you to return to full duty without restrictions?
If you are not receiving workers comp benefits and your doctor has released you to full duty work, you can usually get a new job with a new company without it hurting your claim for lifetime medical benefits.
* Virginia Workers Compensation is full of exceptions. Every case is different and may pose circumstances that change eligibility for workers compensation benefits. So, it's best to contact an experienced workers compensation lawyer to ensure you make the most appropriate decisions for your case.
Has Your Doctor Put You on Light Duty Restrictions?
If your doctor has put you on light duty job restrictions, and your employer is accommodating your restrictions with a job that fits those restrictions, it would not be wise to quit your job unless your new job pays you the same as you were making before your workplace accident. To change jobs and make less money than you made with your employer where you suffered your work related injury would likely amount to what is called a "refusal of selective employment." This basically means that the injured worker did not take the job that pre- injury employer offered. Quitting your job when you're on light duty work restrictions could affect your eligibility for workers comp benefits, specifically temporary partial disability benefits.
If you take a new job earning the same or more than what you were making with your old employer, the employer will not be responsible for wage loss benefits while you are earning the same or higher wages. If there is a change in your condition related to your work injury after you begin working for the new employer, you may be entitled to receive workers compensation benefits for the difference in what you're earning.
*But again, it's important to remember that Virginia Workers Compensation is full of exceptions. So, it's best to contact an experienced workers compensation lawyer to ensure you make the most appropriate decisions for your case.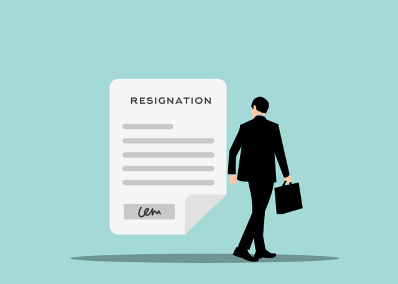 Can I Still Settle My Claim if I Change Jobs?
Absolutely! You can still negotiate a settlement of your workers compensation claim even if you obtain a new position.
Talk To a Virginia Workers' Compensation Lawyer
If you've been injured on the job, it is wise to talk to a lawyer who is experienced in injured workers claims. At the Ritchie Law Firm, you can talk to us for FREE . . . NO STRINGS ATTACHED! We can give you advice on whether to take a new job before you make a decision that could damage your case. Check out our article on "How Much Does a Workers' Comp Lawyer Cost" here.
For nearly 50 years, the Ritchie Law Firm has successfully helped thousands of injured workers navigate the complex workers' compensation process. The Ritchie Law Firm specializes in getting workers comp benefits for injured employees. We never represent insurance companies or corporations. If your workers' compensation case is going to hearing, you will want a trial expert on your side. We are board certified trial specialists through the National Board of Trial Advocacy. The attorney you choose for your workers' compensation case can make all the difference.
Virginia Workers' compensation is a complex system that can be very difficult to navigate. Be very careful to make certain that your rights to receive benefits are protected before you agree to take a new job. Your decision could affect your right to collect wage loss benefits, especially temporary total disability benefits.
We offer a free consultation, so there is no cost to talk to our workers' comp lawyers. If we take your case, we don't get a fee unless we win your case. There is no risk to you to get some information about your case before you make any decision that might negatively affect its outcome.
Your Virginia Workers' Compensation Team
We have a wealth of information and resources available to us, and we're always happy to share.  Give us a call today at 800-277-6124 for your NO STRINGS ATTACHED conversation with our workers' comp. lawyers.  We handle Virginia Workers' Compensation cases out of our offices in Harrisonburg, Winchester, Charlottesville, and Staunton, Va.  Or, if you just want to test the waters first, get some more information by filling out the form below.  We look forward to working with you.
Don't Get Hurt Twice!
We Go Into

BATTLE

for you!
You can talk to us for

FREE
Call today

800-277-6124

, fill out the

form below

or
download our

free ebook

in the side panel.
800-277-6124
Get Your Free Case Evaluation
"*" indicates required fields