Adjuster's Threat to Close Workers' Compensation Case
Has your workers' comp adjuster threatened to close your workers' compensation case? Workers' comp adjusters love to use this threat to persuade injured workers to give them something they want — a recorded statement, signature on a form, or some other demand they might have. If you're concerned that your Virginia workers compensation adjuster might close your workers comp case, read on for tips and best practices.
Close Workers Comp Case
When the insurance company threatens to close your workers' comp case, there is usually something that the insurance company wants the injured worker to do. Those things might include having the injured worker agree to a full and final settlement before the worker is ready, having the employee agree to medical treatment by a company doctor, having the worker agree to terminate workers compensation benefits prematurely, etc.
The important thing to remember when the insurance company threatens to close your workers' comp case is that your claim is controlled by Virginia law, specifically, the Virginia Workers Compensation Act, not the insurance company. This means that while an insurance adjuster may "close" your file at their company, they can't stop any workers compensation benefits that you might be entitled to under Virginia law.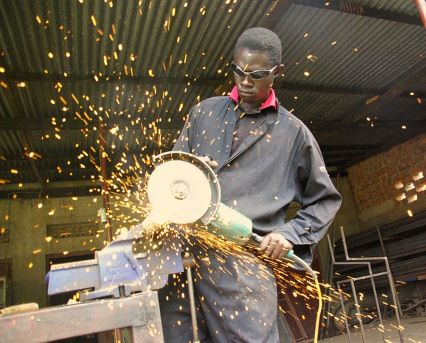 Insurance Company: Injured Worker
If you've been injured on the job and have reported your injury to your employer, you are likely entitled to an award of lifetime medical benefits. This means that if additional problems arise in the future requiring medical treatment, the insurance company is technically responsible to covering that medical treatment as part of the workers compensation claims process.
In addition to possibly requiring future related medical treatment, an injured worker may find that their condition worsens after returning to work and then be entitled to additional compensation for lost wages, or indemnity benefits for the work related injury. Just because the insurance adjuster has "closed" your file doesn't mean you are suddenly not entitled to additional benefits.
In other words, if Virginia law says you are entitled to benefits for your workers compensation claim, those benefits will be determined by the Virginia Workers' Compensation Commission and not the insurance adjuster. While the insurance company can make pursuing a workers comp claim difficult, they do not determine whether you are entitled to benefits and the threat of closing your file is their attempt to scare you into doing something that maybe you shouldn't.
Medical Treatment
Many times, the threats of an insurance carrier to close a file will come before the injured worker has even completed medical care with their treating physician. In this case, it's important to remember that a worker with a lifetime medical award from the Virginia Workers Compensation Commission may be entitled to medical treatment covered by the employer for as long as the injury remains problematic. The threat of a closed workers compensation case does not change the employee's entitled to workers comp benefits. In fact, the adjuster can re open your file just as easily as they closed it!
Sometimes, a threat to close the file comes because the adjuster is afraid of having to pay a lump sum settlement or compensation benefits for a permanent partial disability or total disability. If the adjuster on your workers compensation claim has threatened to close your file, you'll want to contact a lawyer experienced in handling Virginia workers compensation case for a free consultation to determine if the insurance carrier closing your file will actually affect your workers compensation claim.
Injured Workers
If you have a workers comp claim, you want to be certain that you receive the maximum financial benefits from your claim to cover all medical expenses as well as lost wages that arise form your work injury. To make sure you are getting everything you are entitled to, you may want to consider legal representation, or at least seek the advice of an attorney with experience in Virginia workers' compensation cases. Don't let the adjuster scare you into doing something you shouldn't and leaving money on the table!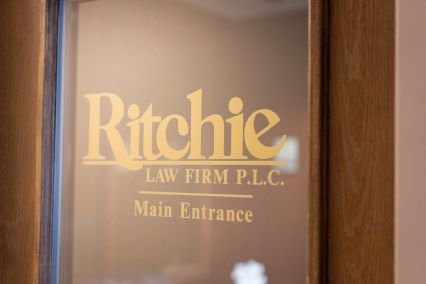 Talk To a Virginia Workers' Compensation Lawyer
If you've been injured on the job, it is wise to talk to a lawyer who is experienced in injured workers claims. At the Ritchie Law Firm, you can talk to us for FREE . . . NO STRINGS ATTACHED! We can give you advice on how to file Virginia workers' comp claim. Check out our article on "How Much Does a Workers' Comp Lawyer Cost" here.
For nearly 50 years, the Ritchie Law Firm has successfully helped thousands of injured workers navigate the complex workers' compensation process. The Ritchie Law Firm specializes in getting workers comp benefits, including medical benefits and lost wages, for injured employees. We never represent insurance companies or corporations. If your workers' compensation case is going to hearing, you will want a trial expert on your side. We are board certified trial specialists through the National Board of Trial Advocacy. The attorney you choose for your workers' compensation case can make all the difference.
Virginia Workers' compensation is a complex system that can be very difficult to navigate. Be very careful to make certain that your rights to receive benefits are protected and your medical expenses are paid. Your knowledge about the need to file Virginia workers' comp claim could affect your right to collect wage loss benefits, especially temporary total disability benefits.  You should also have knowledge about what you are and are not entitled to under Virginia workers' compensation, such as pain and suffering.
We offer a free consultation, so there is no cost to talk to our workers' comp lawyers. If we take your case, we don't get a fee unless we win your case. There is no risk to you to get some information about your case before you make any decision that might negatively affect its outcome.
Your Virginia Workers' Compensation Team
We have a wealth of information and resources available to us, and we're always happy to share.  Give us a call today at 800-277-6124 for your NO STRINGS ATTACHED conversation with our workers' comp. lawyers.  We handle Virginia Workers' Compensation cases out of our offices in Harrisonburg, Winchester, Charlottesville, and Staunton, Va.  Or, if you just want to test the waters first, get some more information by filling out the form below.  We look forward to working with you.
Don't Get Hurt Twice!
We Go Into

BATTLE

for you!
You can talk to us for

FREE
Call today

800-277-6124

, fill out the

form below

or
download our

free ebook

in the side panel.
800-277-6124
Ritchie Law Firm is a personal injury law firm devoted to helping individuals who have suffered serious injuries as a result of a job injury. Ritchie Law Firm serves injured workers in all of Virginia, while helping clients in cities and surrounding areas of Harrisonburg, Charlottesville, Staunton, and Winchester.  Check out case studies from some of the cases we've handled by clicking
Get Your Free Case Evaluation
"*" indicates required fields