PTSD After a Fatal Car Accident: What to Know & What to Do
Recent studies indicate that people who have either been involved in or witnessed a serious car accident have an increased risk of developing PTSD or other mental health problems. Because developing PTSD after a fatal car accident or other traumatic event is not uncommon, it is helpful to understand the emotional toll that such a diagnosis can take and learn effective ways to cope.
Post Traumatic Stress Disorder
PTSD, or post traumatic stress disorder, is a psychiatric disorder that can happen when someone has experienced or witnessed a traumatic event, such as a car accident (such as in a wrong way car accident), war, a natural disaster, etc., where they are threatened with death or serious injuries. Car accident ptsd symptoms after motor vehicle accidents occur more frequently than one may expect. Those who develop ptsd after a car crash, may not notice symptoms until days or even weeks after the traumatic incident.
Traumatic Event
In the United States, millions of car accidents happen each year, many of which have very serious consequences. But, you don't even have to be physically involved in the car accident or other traumatic event to suffer from post traumatic stress disorder. You could simply be a witness to the car accident, even a minor rear-end collision, to have symptoms associated with post traumatic stress disorder.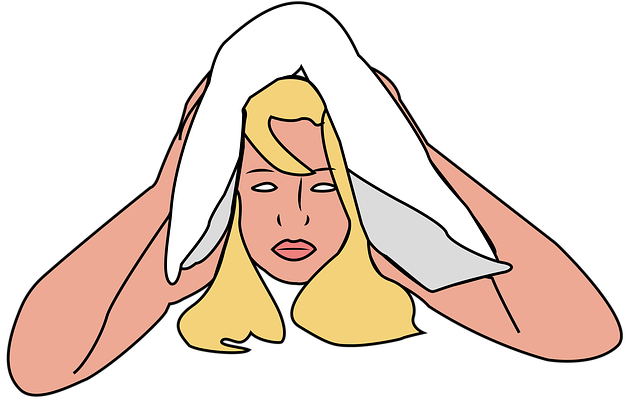 PTSD Symptoms
For many people who have developed post traumatic stress disorder as a result of a traumatic event, PTSD symptoms may include:
Reliving the traumatic event
Avoiding driving/riding in cars or other situations associated with the car accident
Detachment or absence of emotions after car accidents
Difficulty sleeping or concentrating following a motor vehicle accident
Increased irritability
PTSD After Fatal Car Accident
The National Institute of Health recently reported that approximately 25-33% of survivors of serious car accidents suffer from the presence of post traumatic stress disorder for at least 30 days after motor vehicle accidents. In fact, because the study only surveyed patients who were seeking medical treatment for their serious injuries after a car accident or other traumatic event , the number of PTSD sufferers may actually be higher than reported. Participants of the study did not include people who were seeking psychological treatment following a car accident. If the study had included such participants, the percentage of survivors with post traumatic stress disorder would have likely been substantially higher.
How to Cope with PTSD After a Car Accident
The most important step in recovering from post traumatic stress disorder after a car accident is identifying and recognizing PTSD symptoms. Many car accident survivors who have post traumatic stress disorder symptoms after a serious car accident or other traumatic event may try to "tough it out" or just deny what's happening to them. However, PTSD can be very difficult to overcome and can cause family, financial, and other problems.
Several important steps if you believe you are suffering from PTSD after a car accident:
Make an appointment with a mental health professional;
Give yourself time to heal from both your physical injuries as well as your mental and emotional ones as a result of the motor vehicle accident or traumatic event;
Follow up with other medical providers treating you for physical injuries related to the accident or unrelated conditions. It's important not to ignore your general health during this time;
Make time to get some physical activity. Often a walk outside will help clear your mind and improve your physical well-being. Be sure, however, to ask your doctor what exercise will be appropriate for you post-accident.
Driving Anxiety After a Car Accident
A particularly debilitating effect of post traumatic stress disorder after a car accident is driving anxiety. Sometimes, just getting behind the wheel of a car or picking up car keys will conjure up flashbacks of the car accident or other emotional reactions such as overwhelming anxiety.
Driving anxiety is a common consequence of post traumatic stress disorder after a car accident and can have significant negative impacts on a patient's life. Many car accident victims with this disorder fear having a panic attack while behind the wheel of a car. If you suffer from driving anxiety, you are encouraged to seek treatment and advice from a mental health professional who can offer various types of therapy, including exposure therapy, anti anxiety medications, and other ptsd treatment.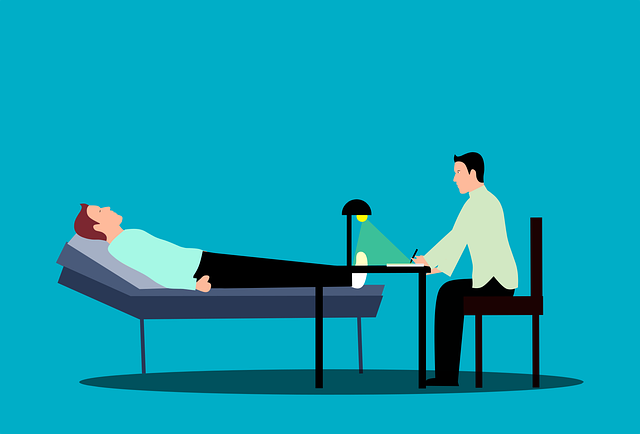 Treatment for PTSD After a Car Accident
Recovering from post traumatic stress disorder after a motor vehicle accident can frequently be a lengthy process. However, certain therapies such as cognitive therapy, supportive therapy, and group therapy are often used in the treatment of PTSD after a traumatic event to improve symptoms and set the patient on the road to recovery.
Types of treatment for PTSD after an auto accident include:
Cognitive Behavioral Therapy: CBT is used in treatment of PTSD after car accidents to attempt to change negative thought patterns and behaviors
Cognitive processing therapy: CPT is used in the treatment of PTSD after car accidents to alter the way the injured person thinks, feels and behaves
Eye movement desensitization and reprocessing: EMDR is used in the treatment of PTSD and other mental disorders to help an injured person alter and reprocess traumatic memories
Supportive therapy: in this therapy, patients process their feelings through discussion and learn ways to cope
Dialectical Behavioral Therapy: DBT is used to implement skills training to help patients with posttraumatic stress disorder manage emotional distress
How Is the Ritchie Law Firm Different?
At the Ritchie Law Firm, we believe those responsible for your injuries should be held
accountable. But, holding all of the negligent parties liable and negotiating with an insurance company can be difficult and frustrating. A lack of experience in determining the value of an injury victims case can result in a lower settlement than your accident and injuries warrant. Having an experienced car accident lawyer on your side can help ensure that you are fairly compensated. We will make sure you receive the compensation you deserve.
In our half-century of practice, the personal injury lawyers at the Ritchie Law Firm have handled thousands of cases related to car accidents on behalf of our clients. Such experience gives us an advantage in preparing rear end accidents cases, as nothing comes as a surprise to us and we are always thoroughly prepared for even the most challenging cases. We have a track record of success and a strength that is unmatched.
Experienced personal injury attorney
If you've suffered injuries in a car accident or motorcycle accident, you will need an experienced car accident attorney to make sure the insurance company doesn't take advantage of you. Statistically speaking, injury victims who hire an attorney recover more money from a car accident case. This is because the insurance company knows a skilled car accident attorney will be prepared to take your case to trial, and the insurance company will pay more rather than go to trial.
Talk with a Virginia and West Virginia Rear End Accident Lawyer
When another driver is responsible for causing your car accident ptsd injuries, the Ritchie Law Firm is here to help.  The experienced personal injury lawyers at the Ritchie Law Firm help car accident victims get the recovery they deserve after motor vehicle accidents.  Some of the best personal injury lawyers will have substantial recoveries for their clients. Check out Ritchie Law Firm's settlements and recoveries.
DON'T GET HURT TWICE!! Your legal team at the Ritchie Law Firm will make them pay for their recklessness. We have helped thousands of car accident survivors get the money they deserve after they have been diagnosed with posttraumatic stress disorder and other mental disorders. Call today to get your free case evaluation — 800-277-6124.
Don't Get Hurt Twice!
You can talk to us for

FREE
Call today 800-277-6124, fill out the

form below

or
800-277-6124
Get Your Free Case Evaluation