5 Vehicle Crash in Page County at the Intersection of Route 340 and Compton Hollow Road
The Virginia State Police is investigating a 5 car crash in Page County which occurred on September 21, 2022 at around 3:15 p.m. Reports are indicating that a New Jersey driver of a Honda Pilot swerved to the left into oncoming traffic to avoid colliding with two other vehicles that were stopped in the roadway waiting to turn left.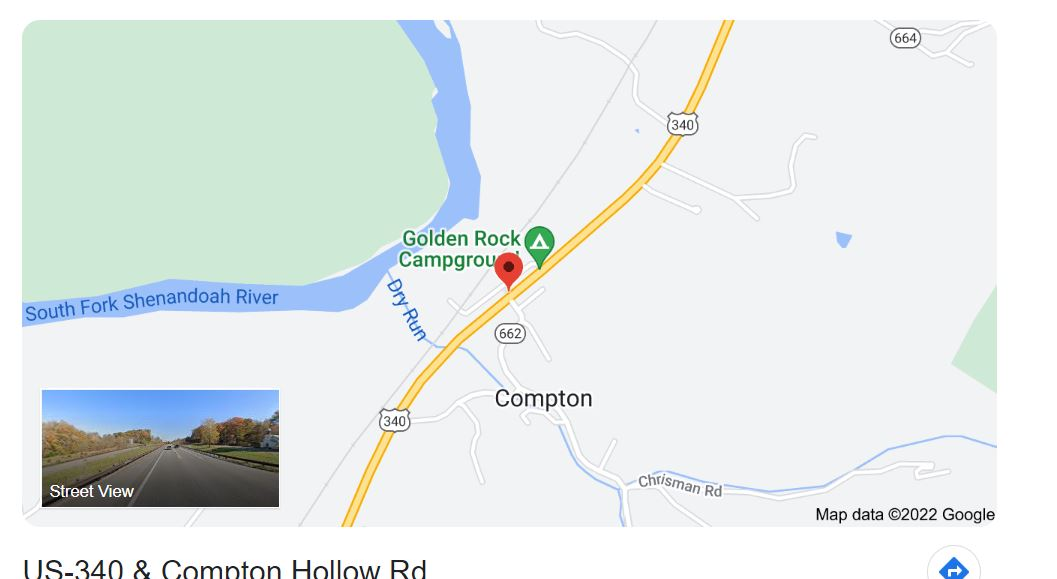 Left Lane/Oncoming Traffic Maneuver
After maneuvering left and crossing the center line to avoid hitting the other two vehicles, the driver of the Pilot struck a Ford E-350 head-on. That impact caused the Ford E-350, which had been traveling north on Route 340, to cross the centerline and hit a Ford F-150, which caught fire after the collision.
The driver of the Ford E-350 received serious injuries and was transported to Winchester Medical Center. The driver and passenger of the Ford-150, Larry Forbus and Connie Clark both of Luray, Page County, died at the crash scene. The other drivers of the vehicles waiting to make the left turn were not injured.
There were multiple lane closures on Route 340 in Page County following the multi vehicle crash. The Virginia Department of State Police continues to investigate the accident and crash scene.
Multi Vehicle Crash: Who's Insurance is Liable?
Without first reviewing the crash report for this incident, it is difficult to fully evaluate which auto insurance might be liable. It appears that the driver of the Honda Pilot committed at least the first negligent act to set the ensuing collisions in motion. The driver of the Pilot crossed the a double solid yellow centerline to avoid hitting two vehicles stopped to make a left turn. This, in turn, caused the collision with the northbound Ford truck, which then caused the collision with the southbound F-150 in the right lane.
Multiple Collisions: Will There be Enough Coverage?
When there are many collisions and many injured parties, there is sometimes the problem that there is not enough insurance coverage to pay for everyone's property damages and bodily injuries. When this happens, how are car accident victims supposed to recover?
Most automobile insurance policies have a maximum coverage amount for each accident for both property damage and for injuries for the other drivers. What happens when that maximum is reached and who decides how the available funds will be distributed?
Property Damage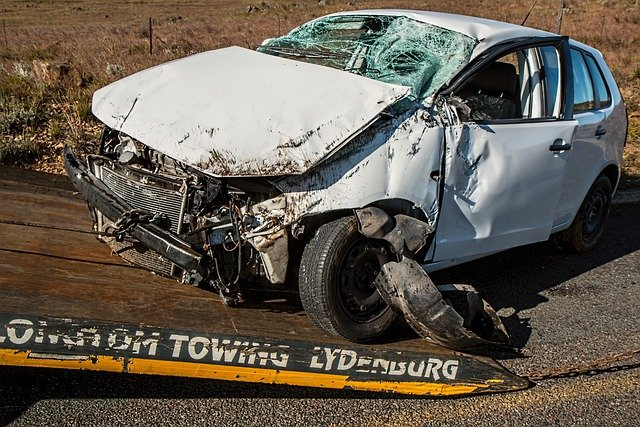 If the at-fault party doesn't have enough property damage coverage, there are several ways this situation may play out:
If the owner of the damaged vehicle has collision coverage, their insurance company will repair or replace (if the car is totaled) the vehicle and may file a lawsuit against the at-fault party to recover their expense.
If the owner of the damaged vehicle doesn't have collision coverage, the driver who is not at fault for the collision will likely have to file a lawsuit against the at-fault driver to make them pay for the damages.
Bodily Injury Coverage
As everyone knows, medical care in the United States is expensive, especially for emergency medical treatment. A multiple vehicle crash can quickly rack up hundreds of thousands of dollars in medical bills if there are serious injuries. If the at-fault party doesn't have enough insurance coverage to take care of the other drivers' injuries, what happens? Again, there are several ways this may get worked out:
If the at-fault driver doesn't have enough bodily injury liability coverage and the injured party has a sufficient amount of underinsured motorist coverage, the injured party's insurance company will pay the claim and may take the at-fault party to court to recover its expenses.
If the injured party doesn't have sufficient underinsured motorist coverage, the injured person may have to file a lawsuit against the at-fault driver, use any available health insurance coverage, or request a reduction of the medical expenses from the health care provider.
How to Protect Yourself After a Car Accident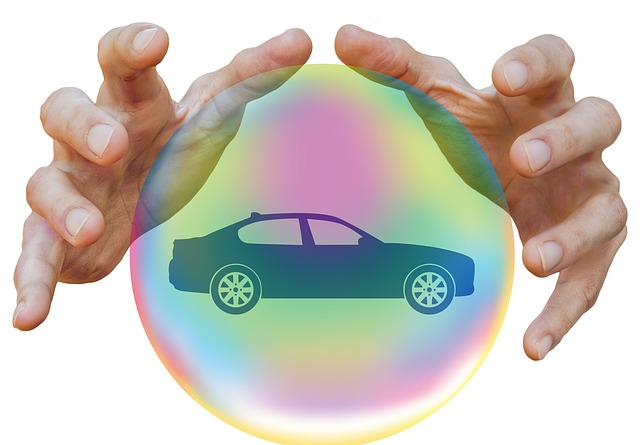 While it's impossible to predict whether or not you'll be involved in a car accident, there are some things you can do to help protect yourself and your family in the event that you are:
Make sure you have adequate automobile insurance coverage. The minimum amount of liability coverage required by most states is often woefully inadequate. Consider increasing your coverage to at least $100,000 per person/$300,000 per accident for bodily injury and $50,000 for property damage.
Purchase underinsured motorist coverage in an amount that will protect you and your family in the event that you are involved in an accident with a driver who doesn't have enough insurance to cover your damages.
Make sure you have health insurance coverage with good coverage for hospitalization and medical expenses.
Keep copies of your insurance policy, declarations page, and insurance card in your glove compartment so you can access them quickly if you're involved in an accident.
Talk with a Virginia Car Accident Lawyer
When another driver is responsible for causing your injuries in a car crash, the Ritchie Law Firm is here to help.  For an accident such as this one, you will need an experienced personal injury lawyer who can investigate the crash scene, take witness statements, and talk with the Virginia State Police to make certain you get all the insurance coverage available to you. The experienced, certified attorneys at the Ritchie Law Firm will help you prove the other driver was texting.  DON'T GET HURT TWICE!! The Ritchie Law Firm will make them pay for their recklessness. We have helped thousands of injured people get the money they deserve
Contact us by phone at 800-277-6124 or by using our online contact form.
Don't Get Hurt Twice!
Make the Negligent Driver Pay for Your Injuries!
You can talk to us for 

FREE
Call today 

800-277-6124

, fill out the form below or
download our 

free ebook 

in the side panel.
800-277-6124
Ritchie Law Firm is a personal injury law firm devoted to helping individuals who have suffered serious and catastrophic injuries or lost a loved one as a result of someone else's negligence. Ritchie Law Firm serves all of Virginia, while helping clients in cities and surrounding areas of Harrisonburg, Charlottesville, Staunton, and Winchester also serves clients in West Virginia, including Martinsburg, WV.
Get Your Free Case Evaluation