Handling Car Accident Claims in Virginia
You may be overwhelmed and not know where to start in filing a claim for personal injuries if you've been injured in a car accident. If the car accident happened in Virginia, your rights will be determined by Virginia car accident laws.  This is the case even if the car accident occurred in Virginia but you live outside the state. There are several issues of which you need to be aware when you talk to the insurance company to try to get payment for injuries for Virginia car accidents. In this article, the Virginia personal injury lawyers at the Ritchie Law Firm provide basic information about getting medical bills paid after car accidents in Virginia.
In this video, Mike Ritchie discusses how to handle a Virginia car accident claim:
Who Pays for My Medical Bills After a Car Accident?
When you've been injured in an car accident, there are several different sources you might be able to use to help pay for your medical bills. The sources that are available to you will depend on the specific circumstances of your car accident as well as your insurance coverage. The possibilities are:
Your own health insurance;
Your own car insurance;
The at-fault driver's car insurance;
Worker's compensation insurance (if you were working when the car accident occurred).
All of these options for getting your medical bills paid involve an insurance claim with insurance companies. If someone else caused your car accident and that person is legally responsible, it will be the insurance company for the other driver that ultimately pays the claim.  If you have health insurance, you should demand that your health care providers submit the bills to your health insurance carrier.  Many times health care providers will not want to submit the bills caused by car accidents to health insurance.  However, on many occasions, the health insurance company will have a legal obligation to submit those bills.  Your own automobile insurance policy could also be a source of coverage, especially if you have medical expenses payments coverage on your policy.  Medical expenses payments, or "med pay," reimburses you for the cost of your medical bills incurred as a result of car accident injuries.  In Virginia, it is possible to submit your medical bills to health insurance, collect med pay coverage, and receive compensation from the at-fault driver's car insurance company.  See our article "How to get your medical bills paid after a car accident."
When Does the Other Driver Pay?
Laws regarding accident liability are different in each state. In Virginia, to hold another driver legally responsible for paying compensation for injuries, you need to demonstrate two elements:
That the other driver's negligence caused the car accident; and
That your own conduct did not contribute to causing the car accident in any way.
The first requirement listed above is related to the legal standard of negligence, which basically means that someone else failed to use the ordinary care that a reasonable person would have used under the same circumstances. In other words, the other party had to have been negligent to cause the car accident. Many things can constitute negligence, including violating traffic laws (such as speeding and failing to stop), failing to pay attention while driving, following too closely, distracted driving, and failing to obey road signs while causing car accidents.
The second requirement is based on a legal principle known as contributory negligence. In Virginia, if you are in any way responsible for causing a car accident, you cannot recover from the other driver, even if the other driver was more at fault than you. In other states, such as West Virginia, courts use the standard of  "comparative negligence," which may permit recovery when both drivers are at fault.  However, Virginia follows the contributory negligence standard which prohibits recovery if you were in any way negligent in causing the car accident.
How Much Compensation Can I Get After a Virginia Car Accident?
When you're injured in a car accident, a very important question is how much money you might be able to receive. In Virginia, compensation for injuries caused by the negligence of another driver is calculated according to very specific criteria that will apply in determining the damages you can recover.
Typically, if you sustained only minor injuries, and you have no long-term medical expenses, impairment, disability, or lost wages or income because of the injuries, the compensation you receive may be more limited than if you have more serious injuries. However, if the car accident aggravated preexisting injuries or your injuries are more severe and cause more lasting impacts on your life, then many other factors will be important in calculating damages.
To determine compensation for injuries that require long-term treatment, involve pain and suffering or lost wages and earning capacity, you should rely on an experienced personal injury attorney. A knowledgeable personal injury attorney will be able to give you a good idea of what recovery you can expect after he or she investigates and evaluates your case. You can download an important tool for documenting your damages in our article: How Is Personal Injury Compensation Calculated?
The internet has resources that you can use to estimate financial recovery for personal injuries. However, such articles should be used only as a guide to give you a general idea of what you might be able to recover, especially if you suffered substantial, lasting injuries.  The best evaluation of what compensation you might receive from your car accident case will come from an experienced personal injury lawyer.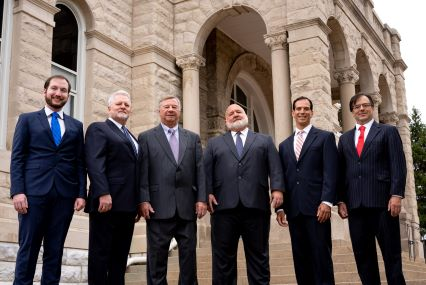 When Should I Talk to a Lawyer After a Virginia Auto Accident?
If your injuries are minor and short-term — and you are fully compensated by insurance — it may not be necessary to talk with a lawyer. However, if your injuries are serious and you suffer any long-term effects or disability or require extended medical procedures and treatment, you should consult with an experienced auto accident lawyer.  A lawyer who is certified by the National Board of Trial Advocacy is an especially good choice, since those attorneys will have extensive trial experience and success.  Find out the questions you should ask any lawyer before you hire them in our article here.
If your injuries are serious and you suffer any long-term effects or disability or require extended medical procedures and treatment, you should consult with an experienced auto accident attorney.
When you are in a car accident, your insurance policy probably requires that you immediately report the accident to them. You should definitely follow those instructions and report the incident to your insurance. If someone else is at fault for the car accident, you should think about filing a claim with the other driver's insurance company. However, if you talk with an insurance adjuster and make statements that are recorded or written out and signed, you may jeopardize your case.
Many personal injury attorneys offer an initial consultation about accident injuries for no charge, so there really is no reason to proceed with a claim, give any statement, or sign anything without first talking to an experienced lawyer. See our article about our firm's initial consultation here.  Also, some personal injury lawyers will handle your property damage claim and help you recover for damage to your vehicle for free, if they represent you for an injury claim. Read more about property damage recovery here
Don't Talk to an Adjuster or Give a Statement
If you suffered significant injuries, the following recommendation is especially important. However, whether you have severe or minor injuries, it is always in your best interest to discuss your car accident case with a lawyer before you talk with any insurance adjuster.
There are articles on the internet describing how you can negotiate your claims with an insurance company on your own. In some circumstances, that may be a viable option.  However, it is also a risky strategy, because you could harm your case by making statements to or signing any documents for an at-fault driver's insurance company. Having an experienced attorney handle the car accident insurance claim on your behalf is a much better way to proceed, especially if you suffered substantial injuries.
How Long Can I Wait to Call a Lawyer?
When you're injured in an auto accident in Virginia, you must be aware of the statute of limitations which applies in your particular case. The statute of limitations refers to the time you have following an accident to file a lawsuit.  In Virginia, this time limit depends upon the circumstances of your accident and injury.  The time limitation starts to run on the date of the accident.  Filing a claim with an insurance company does not extend or delay the time.
The longer you wait to contact an attorney, the greater the risk that the statute of limitations time limit will expire on your car accident claim. If it does, you may lose your right to sue the at-fault party and recover compensation for your injuries. If you've been seriously injured and someone else is at fault, you should contact a personal injury attorney at the earliest possible time.  Contacting an experienced personal injury lawyer early in your case will help prevent deadlines from expiring and will allow your case to be properly prepared.
To be able to determine whether you have a case, your lawyer needs to thoroughly investigate the details about your accident and injuries. Investigating the accident and collecting information is much easier if it occurs quickly after the accident has happened. A time delay can result in many problems like lost evidence and witnesses who can't be found.
When you hire a lawyer to handle your car accident claim, he or she will first negotiate with the insurance company to try to settle your claim. If settlement negotiations break down, your attorney will prepare to file a lawsuit and prepare your case for trial. For this reason, it is especially important that you get an experienced lawyer to help with your case, such as one certified through the National Board of Trial Advocacy.
Talk with a Virginia Car Accident Lawyer
If you or a loved one suffered significant injuries in a car accident in Virginia, Ritchie Law Firm is here to help.  The experienced, certified car accident attorneys at the Ritchie Law Firm have helped thousands of injured victims and their families recover the compensation they deserve following car accidents. We know Virginia car accident law. Contact us by phone at 800-277-6124 or by using our online contact form.
Don't Get Hurt Twice!



We Go Into

BATTLE

for you!
You can talk to us for

FREE

.
Call today

800-277-6124

, fill out the form below or
download our

free ebook

in the side panel.
800-277-6124
Ritchie Law Firm is a personal injury law firm devoted to helping individuals who have suffered serious and catastrophic injuries or lost a loved one as a result of someone else's negligence. Ritchie Law Firm serves all of Virginia, while helping clients in cities and surrounding areas of Harrisonburg, Charlottesville, Staunton, and Winchester also serves clients in West Virginia, including Martinsburg, WV. Besides personal injury cases, the Ritchie Law Firm also serves clients with brain injuries, victims injured by drunk driving, and crashes involving tractor trailers and motorcycles.
Get Your Free Case Evaluation
"*" indicates required fields